18 Mar 2021
4 key takeaways from Health Plus Care Online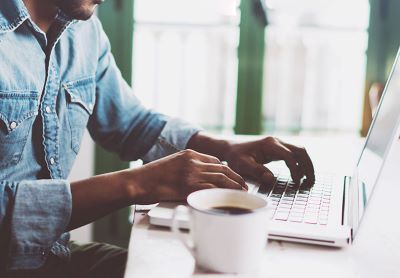 In February more than 3,000 healthcare professionals joined Health Plus Care Online. Across two days attendees accessed more than 60 sessions delivered by over 100 speakers. Here are four key takeaways from the show and issues for the future that the NHS will need to address:
1) No Going Back
The pandemic has brought some benefits to the NHS in terms of changes to working practices, better use of technology and more effective collaboration. The pressure and urgency of the situation has also meant bureaucracy has been reduced and decisions made faster. Everyone wants to leverage these cultural changes and make sure they do not go to waste. The Beneficial Changes Network, hosted by NHS England and NHS Improvement should help with disseminating these new initiatives.
However, proper accountability and transparency should be maintained. Staff have been operating at full pelt for over a year and many are exhausted and suffering a huge amount of mental strain. It is important the NHS strikes the right balance over the next twelve months between innovating at speed, consolidating progress made, and taking account of due process and staff wellbeing.
2) New legislation cannot come soon enough
The Government's Health and Social Care White Paper has been broadly welcomed across the NHS; blatant power grabs from the Secretary of State aside. New legislation would enshrine Integrated Care Systems (ICSs) in law and remove the last vestiges of the unpopular Health and Social Care Act of 2012.
The pandemic has increased the NHS's appetite for innovation and progress – and there is agreement that integrated care is the best means of achieving those aims. How this new system architecture will operate in practice and what this means for decision making is going to be key for staff on the ground. A whole host of organisations will be coming to the fore in a number of localities and system leaders will have to govern through consensus and collaboration. The jury is out on if this will help or hinder decision making and if more prickly personalities could derail an entire system.
3) Mental health will soon come to the fore
There has been relatively little made of the fact that once the lockdown restrictions are eased and the vaccination programme culminates in the Autumn that a mental health emergency is surely on the cards. Leaders in mental health have repeatedly warned about the seismic ramifications for a population having lived through a pandemic but other than small funding pots made available in recent budgets there is a lack of a comprehensive plan and real focus on this issue.
The wellbeing of NHS staff is also a matter of huge concern. Staff have been witness to unspeakable tragedies and a number have lost colleagues and family members, worked punishing hours, and haven't felt secure and safe in their workplaces. This will leave a heavy toll for many and needs to be practically addressed. Vacancy rates are high and there is a huge elective care backlog.
4) Getting the NHS Long Term Plan back on track
There will be huge pressure as the pandemic eases to get other services back on track. The CQC are beginning to look at levels of access to primary care and there is a growing acknowledgement across the NHS that the elective care backlog is unmanageable. The National Cancer Director has indicated it will take a year for cancer services to get back on track. All these factors mean standards will inevitably slip and getting back on track with the commitments made in the NHS Long Term Plan will be essential. There has not been any time to catch breath as the rebuilding and restoration of services has already commenced.