20 Aug 2020
Take, Test and Treat Announced– a Free Diagnostics and Blood Culture Webinar Series this September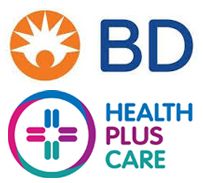 BD and Health Plus Care will deliver five impactful webinars around blood cultures, AMR and Sepsis on the 8th-10th September 2020.
CloserStill Media, organisers of Health Plus Care and BD are delighted to announce, 'Take, Test and Treat - The critical future in diagnostics and blood culture' webinar series, taking place online on the 8th, 9th and 10th September 2020.
Looking at the blood culture pathway is more important than ever - the crossover in symptoms between coronavirus and sepsis, means early diagnosis is even more urgent. We are all moving away from the mentality of 'just in time' to 'just in case'.
This unique event, including panel discussions, case studies, expert presentations, and interactive audience engagement, will resonate with the whole health and social care community, putting a clear focus on the existing threats, and will explore the opportunities looking forwards post Covid.
Sessions include an overview of the Regulatory Environment from PHE and NICE, The Future State of Blood Cultures, UK Diagnostic Strategy, Patient Safety outside the labs, Insight into Specimen Management, a Sepsis-focused session led by The Sepsis Trust, and to round it off an 'Ask the Expert' Panel, expanding the debate from the week's sessions and challenging our speakers real time!
Our speakers, handpicked for their expertise in diagnostics, in clinical settings, and advocacy for patient safety, include:
Lord James O'Shaughnessy, Member of the House of Lords
Rob Navesey, Marketing Manager Integrated Diagnostic Solutions, BD
Dr Mike Weinbren, Consultant Medical Microbiologist, Sherwood Forest Hospitals NHS Foundation Trust
Claire Burnett, Clinical Nurse Specialist for Sepsis, Royal Berkshire NHS Foundation Trust
Dr Shabnam Iyer, Consultant Microbiologist and Clinical Lead
Dr Ron Daniels, Executive Director, Sepsis UK Trust
Ed Jones, former Chief of Staff to the UK Foreign Secretary, Jeremy Hunt MP
The 'Take Test and Treat series' is free to attend and is aimed at all clinicians and professionals with an interest in blood cultures policy and practice.
To register for the full series, including 5 educational webinars, please visit: https://bit.ly/2CsqyHr
--ENDS--
BD is a global medical technology company that is advancing the world of health by improving medical discovery, diagnostics and the delivery of care. BD leads in patient and healthcare worker safety and the technologies that enable medical research and clinical laboratories. The company provides innovative solutions that help advance medical research and genomics, enhance the diagnosis of infectious disease and cancer, improve medication management, promote infection prevention, equip surgical and interventional procedures and support the management of diabetes.
CloserStill Media specialises in global professional events, within the healthcare and technology markets. The healthcare portfolio includes some of the UK's fastest-growing and award-winning events, such as Health Plus Care, The Clinical Pharmacy Congress, The Dentistry Show, The Pharmacy Show and Acute & General Medicine.
For more information please contact:
Lee Davies, Partnerships and Event Director, CloserStill Media - lee.davies@closerstillmedia.com
Rob Navesey, Marketing Manager, Integrated Diagnostic Solutions, BD - robert.navesey@bd.com