22 Sep 2020
Pandemic or no pandemic – the threat of infectious disease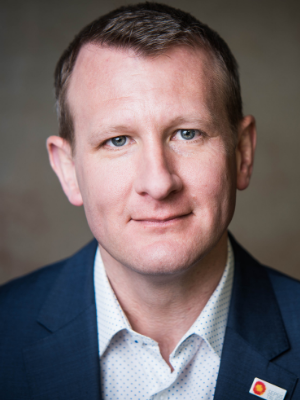 Please click here to view the latest illuminating webinar delivered by Dr Ron Daniels, Founder, and Executive Director – Clinical – Sepsis Trust UK and Consultant in Critical Care and Anaesthesia, University Hospitals Birmingham NHS Foundation Trust, exploring SEPSIS as a global issue;
Pandemic or no pandemic – the threat of infectious disease
This session explores NHS acute sector experiences during the peak of COVID-19 in Spring and Summer of 2020, reflects on global figures and sequalae and contrast with sepsis on a national and global scale including the importance of AMR.

5 Key Learning Points:
1) Understanding of the impact of COVID-19
2) Learn about after effects of C-19 and sepsis in survivors
3) Remind ourselves about the global scale of sepsis
4) Understand this in the context of AMR
5) Reflect on global and national policy strategies
The UK Sepsis Trust was founded in 2012 by NHS consultant, Dr Ron Daniels BEM. Renowned for his systems and translational expertise, Ron had spent the previous 7 years developing and disseminating the Sepsis 6 pathway across the NHS and globally.
Sepsis (also known as blood poisoning) is the immune system's overreaction to an infection or injury. Normally our immune system fights infection – but sometimes, for reasons we do not yet understand, it attacks our body's own organs and tissues. If not treated immediately, sepsis can result in organ failure and death. Yet with early diagnosis, it can usually be treated with antibiotics. It's an emergency medical condition that affects at least 245,000 people, and claims 48,000 lives in the UK every year. The latest figures from The Institute for Health Metrics and Evaluation (January 2020) states that globally, 11 million lives are lost annually. Our goal is to end preventable deaths from sepsis and improve outcomes for sepsis survivors. We believe that earlier diagnosis and treatment across the UK would save several thousand lives a year.
The UK Sepsis Trust offers a wide range of resources to support you – whether you're a survivor, patient, relative, or employer. Please download the booklets for some help and advice.