04 Oct 2020
Real-Time Healthcare: Empowering Decision Makers with Critical Real-Time Data Using the Clinical Command Centre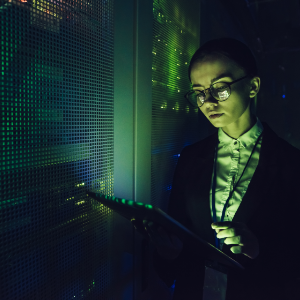 Real-Time Healthcare
Long before COVID-19, the Command Centre (designed to optimize many aspects of day-to-day patient care and help create better patient experiences, outcomes, and lower costs) has been making sense of vast amounts of data for hospitals and healthcare systems worldwide. Today, Command Centres are also helping these systems meet the challenge of COVID-19. Currently, Bradford Teaching Hospitals NHS Foundation Trust (BTHFT) is the only Trust in Europe equipped with this technology which is likely to be crucial in dealing with any second wave of COVID-19 cases. Recently, Mel Pickup, CEO of BTHFT, shed some light on how they've been using advanced data visualization and the vision for using it in the future.
"This command centre enables some of our leadership team to make decisions in real-time about what is happening with our patients. How we're deploying our resources, where our patients are, where our backlogs are, where our hold-ups are, where our risks are. It (Bradford) is one of the most multicultural places in the UK. 33% of our population that we serve come from Black, Asian, and minority ethnic groups. As evidence suggests, they are at higher risk of suffering from COVID.
The epidemiological picture in Bradford makes individuals four more times likely to suffer cancer and heart disease and diabetes. A lot of people in Bradford get sick and need hospital care. There is a cultural thing that has happened in Bradford that has seen the benefit that digitalization, use of technology, use of information, can bring to the delivery of clinical care. Where we want to get to as a system is a fully integrated offer across health and social care. To have a complete view of system capacity and capability, where our sickest patients are, and where our sickest members of the community or those about to become sick might be would be an immense achievement."
By making sense of vast amounts of operational data, technology is enabling leadership teams to make critical, real-time decisions about patient care. Mel Pickup, CEO of Bradford Teaching Hospitals NHS Foundation Trust, shares how Bradford is benefiting from such developments.
Learn more about GE Healthcare Command Centres