05 Nov 2020
Building an effective Covid-19 immunisation strategy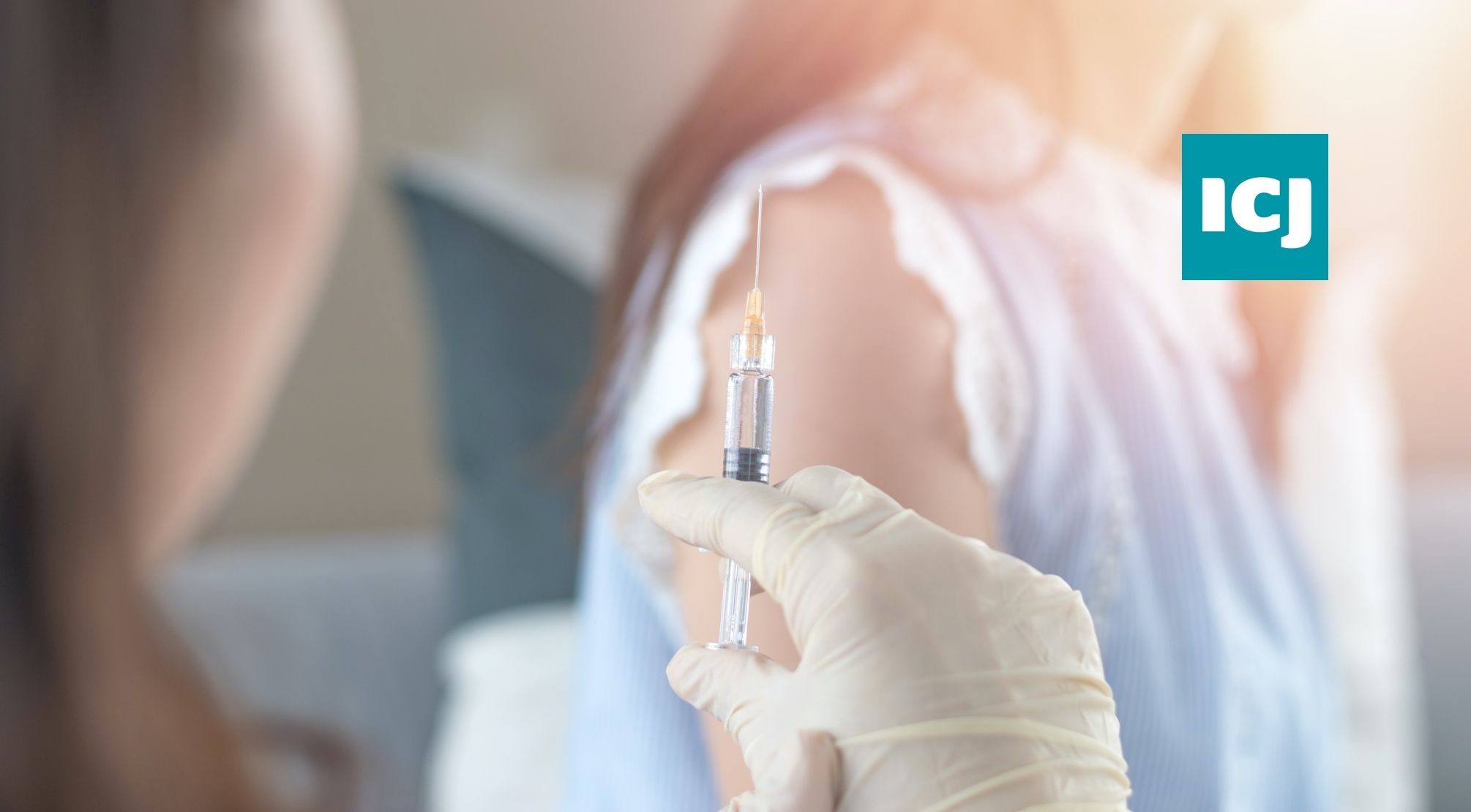 Immunisations and vaccinations are the most effective public health interventions in the world, after clean water. Not only do they promote good health and reduce preventable morbidity and mortality, they also reduce the monumental pressures placed upon national health services.
With undeniable global success, from the routine immunisation against Diphtheria in the 1940's to the eradication of Polio in 1988, why is it that in 2020, vaccine coverage, confidence and uptake is declining? To address this question, we must first understand the determinants of the problem.
Barriers towards a universal vaccination ecosystem
The UK's vaccination landscape is a tale of two halves. One the one hand, the high level of coverage in our routine childhood vaccination programme is encouraging. The Covid-19 pandemic offers opportunities to improve vaccine delivery and make better use of technology through increased research and development. Unsurprisingly, international public interest in science has never been higher meaning increased awareness of current developments and programmes.
On the other hand, this public interest can be diverted towards inconsistent or incorrect information, creating a culture of vaccine hesitancy or rejection. Lines of responsibility within immunisation programmes are increasingly blurred leading to disparities in vaccine delivery. A lack of education and resources on the ground has facilitated an incoherent communication strategy which fails to understand the behavioural science behind vaccine acceptance.
It is difficult to say whether the rapid development of a Covid-19 vaccine has improved or undermined public perception and confidence in vaccine safety. This uncertainty has called for the mandatory teaching of immunisation in both primary and secondary schools this year in a bid to change attitudes. However, vaccine hesitancy is a universal issue extending far beyond the classroom. Health experts agree upon the importance of bringing the public along with the science in order to establish confidence in immunisation and quell the concerns of vaccine-hesitant individuals of all ages.
When focussing on increasing uptake, particularly within hard to reach groups, it is especially important to consider the coverage of adult vaccination programmes. The immunisation rates of elderly and at-risk adult groups are significantly below target, with the uptake for both the shingles and the flu vaccine lower than desired. A simple reminder system is proven to increase uptake, but this is not standard practice in many areas across the UK. Opportunistic immunisation status checks by primary healthcare professionals or ahead of hospital admissions are both less common and less successful due to unclear guidelines outlining collective healthcare responsibilities.
Addressing the needs of hard to reach or vulnerable groups also means that services must be flexible, well organised and family-friendly. The silver lining of the ongoing pandemic is that it has encouraged innovative practices to ensure the continuation of vaccination services. Going forward, we must ensure more services are provided outside of traditional healthcare settings, at times that are suitable for groups who may have difficulties navigating the current system.
---
Drafting a strategy alongside Covid-19
The Covid-19 vaccine will be delivered outside of routine vaccination programmes, not instead of. Without a robust immunisation strategy, the coincidence of a preventable disease or influenza outbreak with an unprecedented pandemic will place considerable pressure on the national health service as well as the health of the UK population. Embedding an effective vaccination ecosystem in the UK requires a strategic focus on both communication and education.
Building a comprehensive communications plan
Before the NHS reforms in 2013, local immunisation coordinators were employed in primary care trusts to ensure that vaccination programmes were implemented, and uptake rates were high. The local coordinators also delivered immunisation training to the workforce and responded to any adverse events or clinical queries. Evidence-based recommendations suggest that having a named person leading a localised immunisation strategy would facilitate better collaboration, instil consistency of communication and ensure health targets are met.
Immunisation coordinators should adopt a collective approach, whereby everyone within the local health system seeks opportunities to support increased vaccine uptake. For example, health visitors could play a pivotal role in building trust with parents by arranging a pre-vaccination telephone consultation on vaccine/s to be received. Current NHS guidelines state that health visitors play an invaluable role in improving the uptake of immunisation, yet they neglect clear details on how health visitors can best support families at such a critical time.
There is also a need to ensure that vaccines can be accessed in other settings. Secondary and tertiary care workers should be able to check and issue vaccinations to patients without referring back to primary care. With better immunisation data, the provision of vaccinations in other therapy areas such as sexual health clinics could be enabled, contributing to wider access and uptake.
It boils down to collaboration and consistency. An effective universal vaccination strategy has consistent messaging from all health professionals, coordinated by a named immunisation coordinator. It incorporates high-quality training and e-learning to support the individuals involved in the pathway. It also features strong systemwide partnerships, particularly between vaccine manufacturers and providers to ensure accurate supply and demand forecasts as well as more transparent insight into the manufacturing process.
---
Educating against vaccine misinformation
Vaccines have become a victim of their own success. The general public must be better educated on what could happen if we don't continue to vaccinate. There is a wider educational need within our healthcare workforce so that, from primary carers to specialists, the information on vaccinations and side effects is both clear and reassuring in order to dispel vaccine myths.
Technology should feature heavily in an effective education plan. By continuing to work with the Department for Culture, Media and Sport (DCMS) to tackle misinformation, the NHS hopes to increase public resilience towards anti-vaccine messaging. Alongside this, utilising social media platforms to disseminate consistent information on vaccine importance and effectiveness is paramount to ensuring everyone is protected from vaccine-preventable diseases.
The rapid development of the Covid-19 vaccine has incited myths of corner-cutting and hopes of rapid remediation. In reality, the development process has been made more efficient due to the enormous amount of effort and resources directed at it. Looking towards the future, education on immunisation should also ensure that the public have realistic expectations and a detailed understanding of the vaccine development process ahead of further public health challenges.Covid-19 should not prevent the delivery of a comprehensive universal programme. Instead, it should encourage improved lines of responsibility, communication and education to build upon the legacy that we have in terms of a vaccination strategy.
---
Article source: https://integratedcarejournal.com/newsdit-article/c2d59473c116d09ae20b3e496c4555e6/