05 Nov 2020
Digital health startup Numan completes £10M Series A in latest round of funding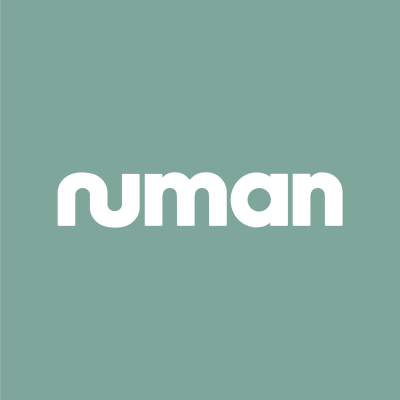 Numan, the online health clinic for men, has completed a £10M Series A funding round, to continue building the future of health in collaboration with its customers. The round was led by Novator, along with Anthemis Exponential, Vostok New Ventures, and Colle Capital.
Launched in February 2019, Numan helps men take action when it comes to their health and wellbeing. Recent findings show that 3 out of 4 men don't go to the doctor when something is wrong. Men are also more likely to get cancer, heart disease and become overweight, and are more prone to smoking, drinking, and abusing drugs. The company provides regulated treatment options for the most common male health concerns, with a team of clinicians who can create personalised treatment plans online.
"We are building a new kind of healthcare company that gives men simple and accessible solutions for their health and wellbeing problems," said Sokratis Papafloratos, Numan's Founder and CEO. "We help men understand their health better through a series of diagnostics and clinician consultations, and offer medical solutions that cover anything from Sexual Health, to Hair Loss, Smoking Cessation and General Wellbeing - all via a comprehensive digital health platform. The COVID crisis is motivating men to take better care of themselves and we look forward to becoming a holistic health partner for them, backed by a world-class team of investors."
As part of the funding, Birgir Már Ragnarsson joins Numan's Board of Directors. "We were impressed with Numan's capital-efficient execution so far and are excited about the future direction of the company. Health is one of the largest economic transformation opportunities still addressable at a global scale, and we're delighted to be part of Numan's journey."
Numan intends to use the funds to continue investing in technology, expand operations, and grow the team, with Sam Shah, ex CEO of NHSX recently joining as Chief Medical Strategy Officer.
For more information, visit www.numan.com
For interviews with Sokratis Papafloratos, inquiries, or additional information, please contact Chloe Sherard
chloe@numan.com | +44 7738 937 540
About Numan: Numan is a digital health clinic for men in the UK that offers affordable direct-to-consumer health products and pharmaceuticals; personalised supplements; access to UK-based clinicians; a comprehensive suite of diagnostics, and empowering content that's underpinned by science.
About Sokratis Papafloratos: Originally from Greece, Numan Founder and CEO, Sokratis Papafloratos is a serial entrepreneur and angel investor. He founded TrustedPlaces, the UK's earliest local reviews site, which was acquired by Yell Group Plc; family-photo-sharing platform, Togethera Papafloratos and was one of the first investors in Calm.com and Secret Escapes. Papafloratos resides in London.
About Novator: Founded in 2004 by Icelandic entrepreneur and international investor, Thor Björgólfsson, Novator specialises in investing in companies that have the potential to disrupt markets across telecommunications, health and media/technology sectors. Through its private capital, deep sector experience and strong track record, Novator creates consistent growth and returns from recognising uncommon market opportunities. Novator's portfolio includes investments in Deliveroo, Cazoo, Stripe and Zwift.
About Vostok New Ventures: VNV invests in high-growth technology companies with the potential to become global leaders. With more than 20 years' worth of experience, the fund consistently has helped turn visionary business ideas into enduring realities. The common shares of VNV are listed on the NASDAQ Stockholm Exchange, Mid Cap segment, with the ticker VNV. Vostok's portfolio includes investments in Babylon Health, Voi and Blah Blah Car.
About Anthemis Exponential: Anthemis is a venture investment platform founded on three guiding principles: authentic collaboration, virtuous cycle outcomes, and diversity, equity, and inclusion. Since 2010, we have been at the center of a vibrant ecosystem of startups and institutions dedicated to reinventing financial services for the digital world. Anthemis Exponential is a joint venture with MMI Holdings, and its investments include Monese, UnMind and YuLife.
About Colle Capital: Colle Capital Partners is a global, opportunistic, early-stage technology venture fund. Managers have completed deals in various verticals and across all capital structures. It gravitates towards Logistics, Healthcare, and FinTech, but remain opportunistic in our approach. Portfolio companies include Maven Clinic, CargoX, and doctor.com.