26 Jan 2021
Encore Care Homes seeking 500 people to support NHS Covid response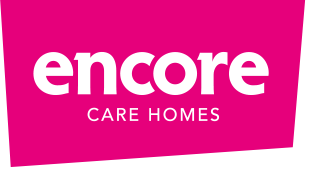 Encore Care Homes, which has four purpose-built care homes based across Dorset and Hampshire, has partnered with the NHS to temporarily welcome in extra non-Covid residents at short notice as Coronavirus patient numbers rise and pressure increases on hospital staff.
In response to increased demand, Encore is looking for more than 500 Dorset residents with adult social care experience to join the newly-formed, not-for-profit care agency, Care Club. A range of roles are available including Registered Nurses, Care Practitioners, Senior Healthcare Assistants (Senior HCAs), and Healthcare Assistants (HCAs), based in Bournemouth, Poole, and Christchurch.
Care Club members will ensure the delivery of personalised continuity of care to the residents. People who are looking for a change of career and are new to care are also encouraged to sign up to Care Club. They will be provided with an induction and full training, a 'Buddy' to work alongside as they get to know the role, and ongoing training support.
Benefits for Care Club members include high rates of pay, a cash bonus for every full shift worked, and the flexibility of choosing the care home they wish to work at, as well as their hours. Care Club members will also be included in the rollout of vaccines across Encore Care Homes, which includes Fairmile Grange in Christchurch, Oakdale in Poole, Great Oaks in Bournemouth, and Hamble Heights in Southampton.
Mark Mould, Chief Operating Officer of University Hospitals Dorset NHS Foundation Trust, said: "We have seen a sharp rise in the number of patients with Covid since Christmas. This means we need to free up capacity across our hospitals in order to accommodate these patients. As with all hospitals across the country, we have patients in our care who are medically ready to leave, but can't as the community is working close to the maximum of established capacity so there is nowhere for these patients to go to. Working closely with Encore Care Homes has been fantastic as they have been able to increase the external capacity we can access and take some of these patients offering specialist care."
Strict Covid-19 protocols are in place at Encore with all incoming residents being tested for Covid-19 before they arrive at the care home. The new resident also undergoes a period of self-isolation, with the team's support. All care home residents are tested for Covid-19 on a weekly basis, with staff accessing twice-weekly Lateral Flow rapid testing which provides results in 30 minutes.
Tony Spotswood, Chairman of Encore Care Homes, previously served as CEO of The Royal Bournemouth and Christchurch Hospitals NHS Foundations Trust. He said: "I have seen first-hand the incredible and relentless work that the NHS team undertakes on a daily basis. The care teams at Encore Care Homes are steadfast in their desire to help to relieve the pressure on the NHS locally during this unprecedented time.
"Our staff are enthused by the launch of Care Club, which aims to rapidly expand the team to meet demand; ensuring we safely welcome a large number of older Dorset residents for short-term specialist care.
"I feel great pride in the teams at our care homes who have continued to deliver the highest standards of care to our residents during this collective fight against COVID-19. Furthermore, I am heartened that Encore can assist in the battle by helping local hospitals to manage the current crisis."
Applications are now open for all roles across Dorset at Encore Care Homes. For more information and to sign up to Care Club, go to Careclub.encorecarehomes.co.uk