17 Feb 2021
Stream 2 - Digital Transformation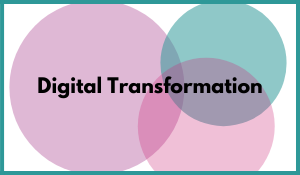 Chief Executives Professor David Loughton, The Royal Wolverhampton NHSFT and Adam Morris, Livewell Southwest give us candid insight into how they and their teams have delivered exceptional outcomes in challenging times. We hear the vision for 2021 from Matthew Gould, CEO of NHSX. Natasha Phillips, CNIO at NHSX is in conversation with Jane Dwelly, CHIME about the evolving role of the CNIO. The changing face and pace of Digital Primary Care is explored on 24 February in 'No going back, how the pandemic has changed the face of Digital Primary Care'.
'Driving collaboration across the data and analytics community at pace and scale' on 25th February is a lively debate led by Sukhmeet Panesar, NHSE/I who is joined by experts from NHSX, PHE, and techuk. The challenges and opportunities for AI in health and social care are explored in February 24th by Guy Boersma, KSS AHSN, joined by Dominic Cushnan, NHSX, Neil Sebire, GOSH and Tina Woods, Collider Health.
We keep abreast of the challenges of integration of health and care services with a BCS – The Chartered Institute of IT - led session where Adam Thilthorpe chairs the debate with Kelvyn Hipperson, Joint CIO - Royal Cornwall NHS FT, Toby Avery, CDIO - Surrey and Borders Mental Health Trust, Phillipa Winter, CIO - Bolton NHS Foundation Trust and Dr Masood Ahmed, Chief Medical Officer & CCIO - NHS Black Country & West Birmingham CCGs
Partners NHSX, NHSE/I, the AHSN Network, CHIME, TSA, BCS, The Chartered Institute for IT and our sponsors have all contributed to the development and content.