25 Apr 2022
PRSB to speak at two events during the Digital Healthcare Show this May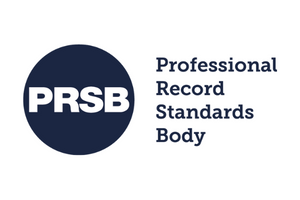 The PRSB is delighted to be speaking about its role in transforming care at two sessions at the
Digital Healthcare Show
, taking place on the 18 and 19 May 2022 at London's ExCeL Centre.
The event returns after a three-year absence to shine a light on innovation that will revolutionise health and care through the use of data, analytics and technology, with more than 400 expert speakers and sector leaders, and 200 suppliers in attendance.
In March, the PRSB published its social prescribing standard and PRSB's Professional Lead for the project, Sarah Moreton, will be speaking about how the standard will help people improve their health and wellbeing by ensuring key information gathered during social prescribing sessions is shared between members of their care team, as needed. Join her at 09:15 in the Data & Analytics theatre on 18 May to learn more about the standard and how it will help improve not only care but the quality of data and intelligence on social prescribing.
Later from 12:15, the PRSB will be delivering a panel session in the same location, sharing perspectives on how data analytics is improving prevention, prediction and treatment in healthcare. PRSB Chair, Professor Maureen Baker CBE, will be chairing the session and is joined by colleagues Dr Nilesh Bharakhada, PRSB's Clinical Director, and Charlie McCay, PRSB Non-Executive Director, who will be speaking about how standardised, structured data is essential for enabling analysis and secondary uses to support improved care.
Joining them will be Chief Clinical Information Officer at Barts Health NHS Trust, Charles Gutteridge, and Sophie Williams, Research Data Scientist at Barts Life Sciences, who will discuss the work they are currently doing to improve patient care through high-level research and use of data analytics. COVID-19 has exposed the huge potential of structured data to improve preventive care, predict need based on identifying risk factors using digital capabilities that previously would have been impossible and we are excited to hear from Charles and Sophie about how this is being achieved.
The Digital Healthcare Show promises to cover all relevant technological advancements such as genomics, AI and cloud/mobile services, share insights necessary to reduce duplication and error and streamline processes as well as educate on digital tools, apps and software that can transform patient experience. Sessions will also look at information governance and data protection to ensure you're compliant with all guidance and taking all the necessary steps.
Reasons to attend:
Free for healthcare professionals
Take away practical ideas and solutions you can adopt in your own organisation
Harness this huge opportunity to learn from COVID-19 and continue the rapid and unprecedented transformation of healthcare services
Welcoming thousands of CIOs, CCIOs, senior IT leaders and Clinicians from the NHS, Local Government, CCGs and Primary Care
Learn from 400 expert speakers and sector leaders who will be sharing their cutting-edge studies and inspirational insight from across the UK and beyond
Meet and network with 200 exhibitors showcasing their latest products and solutions
Part of Health Plus Care, The Digital Healthcare Show is co-located with The Residential & Home Care Show and The Healthcare Show – attendees can enter all three shows
Register today to meet with us at Stand N75!