07 Mar 2022
Architecture practice Roberts Limbrick unveils new branding and website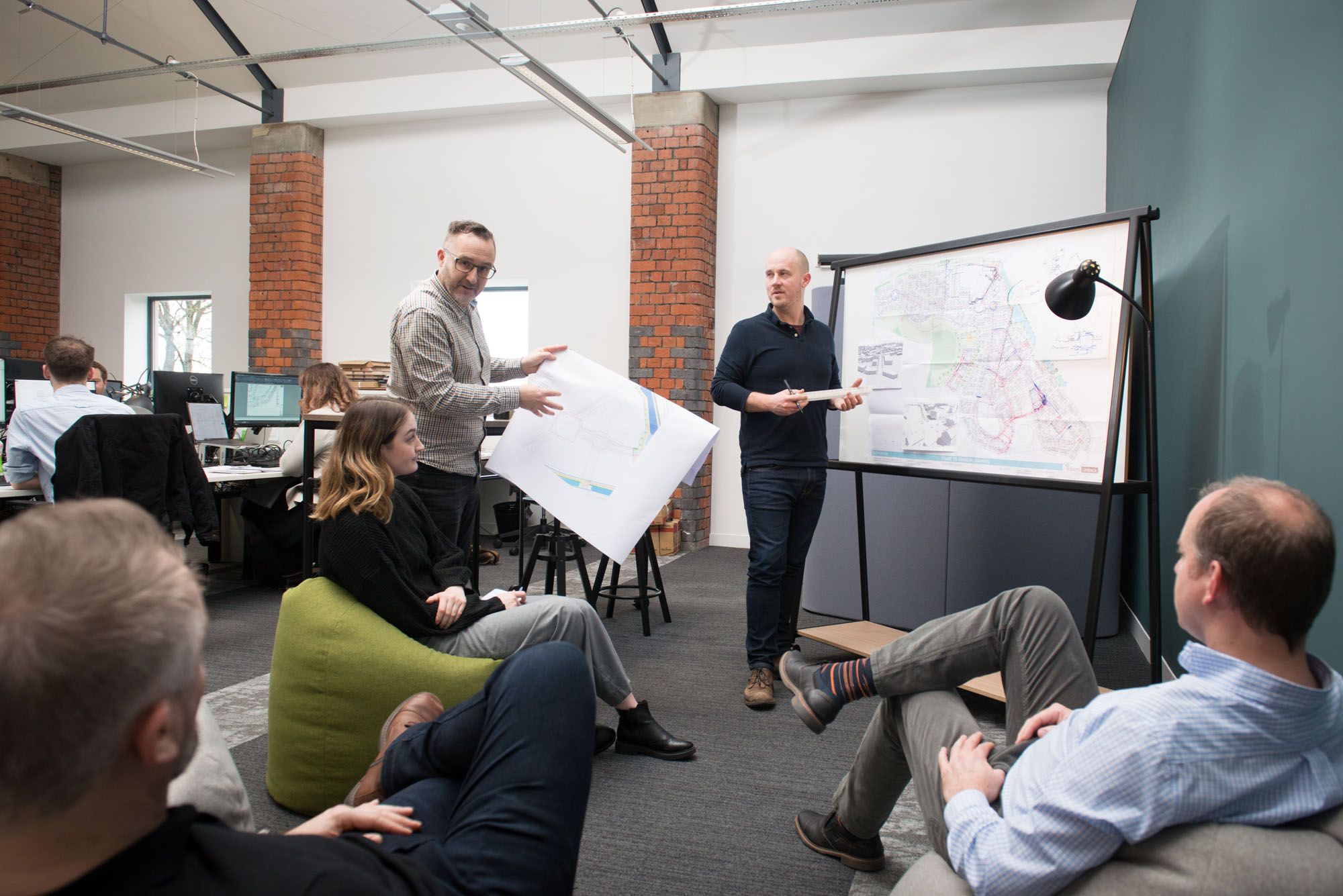 ARCHITECTURE PRACTICE ROBERTS LIMBRICK UNVEILS NEW BRANDING AND WEBSITE
Architecture practice Roberts Limbrick has today launched a new website complete with updated branding and a new logo. The company has developed significantly over the years, so they've updated their visual identity to reflect their creative and dynamic team. Their new slogan 'Designed for life' refers to their innovative designs that positively impact users in a wide range of contexts, from schools and hospitals to offices and houses.
The rebrand comes at an exciting time for Roberts Limbrick, having had a successful 2021 and recently growing their team to over 100 members of staff across Gloucester and Newport. In 2020, they established an interior design team who have undertaken many commercial projects. To tie in with the new branding, their interior design team transformed the Gloucester office into a dynamic, collaborative space.
Joe Roberts, Director at Roberts Limbrick, says: "Our previous branding was created in 2008 and hasn't changed since, but we have grown and evolved as a team. We felt it was time to update our logo and website to reflect the range of creative and technical people who work at our practice, as well as update our office to provide an inspiring, collaborative space in the age of hybrid working.
We are an established practice with a loyal base of customers, so the fundamental service and ethos of Roberts Limbrick has not changed. Our new branding simply shows the strength and creativity of our team. A new website also allows us to share more content, allowing our audience to see 'behind the scenes' of working at Roberts Limbrick.
Not only are we excited to share our new brand, but we have an exciting future ahead with many sustainable projects on the horizon as well as a major sporting venue."
2022 is sure to be an exciting year for Roberts Limbrick. They look towards the future in their designs and are passionate about sustainability. They have been involved in the design of numerous low carbon buildings, and many of their designs meet Passivhaus and BREEAM standards.
[ENDS]
About Roberts Limbrick
Roberts Limbrick is a team of over 100 architects, designers and creatives based in Gloucester and Newport. The practice has built a strong reputation with over 25 years of experience behind it. Primarily known for their architectural services, they also have in-house teams dedicated to placemaking, 3D visualisation and interior design. Their work spans many sectors including education, commercial, residential, and health and wellbeing.
For press enquiries, please contact Marketing Manager Alex Dawkins: alex.dawkins@robertslimbrick.com