Higo – a new dimension of telehealth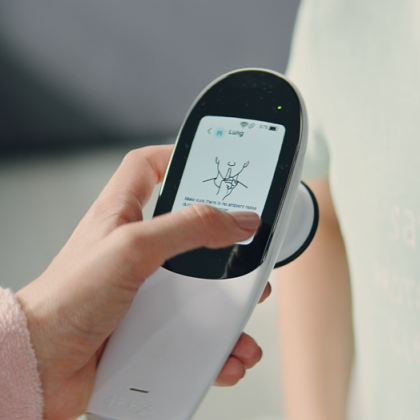 HigoSense is a provider of a mobile medical testing device supported by a mobile application and a web-based artificial intelligence-based diagnostic platform that can be tailored to the needs of Business Partners.
By enabling comprehensive remote testing, HigoSense significantly expands the range of conditions that a physician can reliably diagnose during a teleconsultation.
The Higo® device is easy to use and provides high quality medical data, reducing diagnosis time to less than 4 minutes.
Doctors no longer have to take patients in the office, because – thanks to Higo – patients can collect data about their health themselves: measure temperature, listen to the heart and lungs, take pictures of the throat, ear and skin. Afterwards, Higo sends the data to the doctor who makes the diagnosis.
Remote medical consultations have never been so effective! Higo provides authentic doctor's visit experience and takes telehealth to the next level by collecting complete, high-quality medical data set required for a valid remote diagnosis.