28 Mar 2022
Industry standards and digital go hand in hand improving care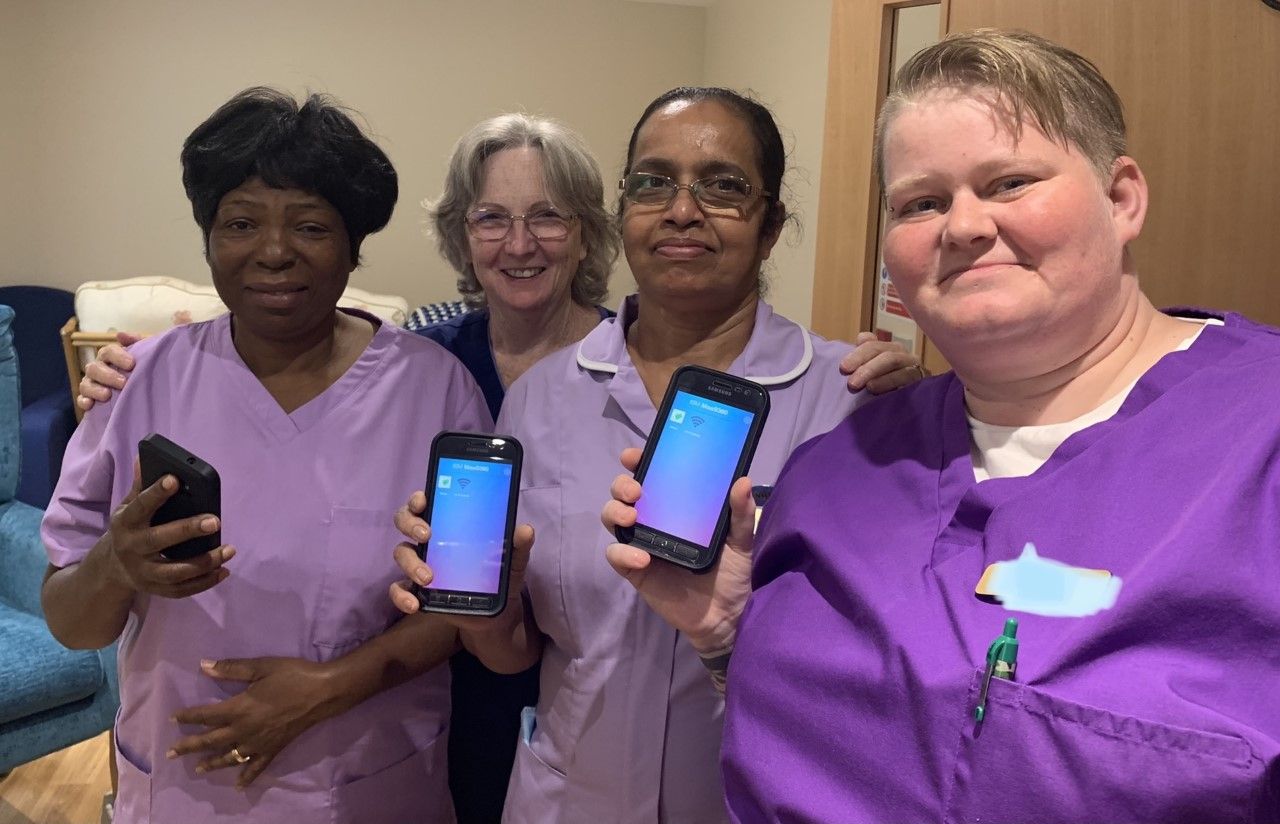 Going digital is a radical change from keeping all information on paper. But also, one that brings great possibilities.
During the pandemic, Aldbourne Nursing Home moved online with its digital care planning. The 41-bed nursing home near Marlborough was looking for a better way to keep track of their residents' care plans, assessments, and notes.
It's a radical change from keeping all information on paper. But also, one that brings great possibilities.
"Paperwork was gradually taking more and more time. We were keen to find a way to monitor effectively, but in a way which meant staff could still spend quality time with residents," in the words of Registered Manager, Helen Peach.
Paperwork can't be eliminated. And shouldn't be. It's how we demonstrate compliance. What must change is how we gather and monitor progress and outcomes. Having a mountain of sticky notes and a single computer in the back office doesn't cut it anymore.
Collecting and doing documentation at the point of care is winning across the sector. With a tablet or smartphone at hand. Collecting all pertinent information about the resident in the same place. A single point of truth.
"We don't have to search through paperwork anymore for residents' care plans. All staff can easily access them. It details everything about the individual, their history and their interests and habits; allowing us to tailor care to the individual."
But making a switch from paper to digital can be daunting. What if you miss an assessment or note and as a result are deemed to be non-compliant?
Choose between preset templates – or build your own
Many of the digital systems come pre-loaded with industry-standard templates. To make sure that services like Aldbourne Nursing Home can stay up-to-date and work with the best standards in the sector.
Nothing forgotten, nothing missed. In this case, Sekoia has helped reduce the complexity for those working in the nursing home.
Here, the managers can create any type of template, assessment, or activity they see fit for one or more of their residents. The system is customisable, which means that the team can change anything they see a need for. It's only the imagination that sets the boundaries. Not the system. And they don't need to call upon their supplier to tweak their templates. This can be done by their super users or by following the built-in guides in the system.
Something that makes individualisation a real thing:
"It's much easier for staff to document as they go, saving valuable time. It makes compliance and accurate reporting straightforward. I feel that it really helps to individualise care for our residents which is so important."
---
Choose between a wealth of industry-standard forms
National Early Warning Score 2 (NEWS2/Acute care)
Abbey Pain Scale
All Risk Assessments
MUST
Waterlow
RESTORE2 (SBARD Escalation Tool and Action Tracker)
RESTORE2 (Recognise Early Soft Signs)
Anxiety Assessment - GAD-7
Cannard Falls Risk Assessment (N)
+ other standard RAs