Introducing our new name Careium.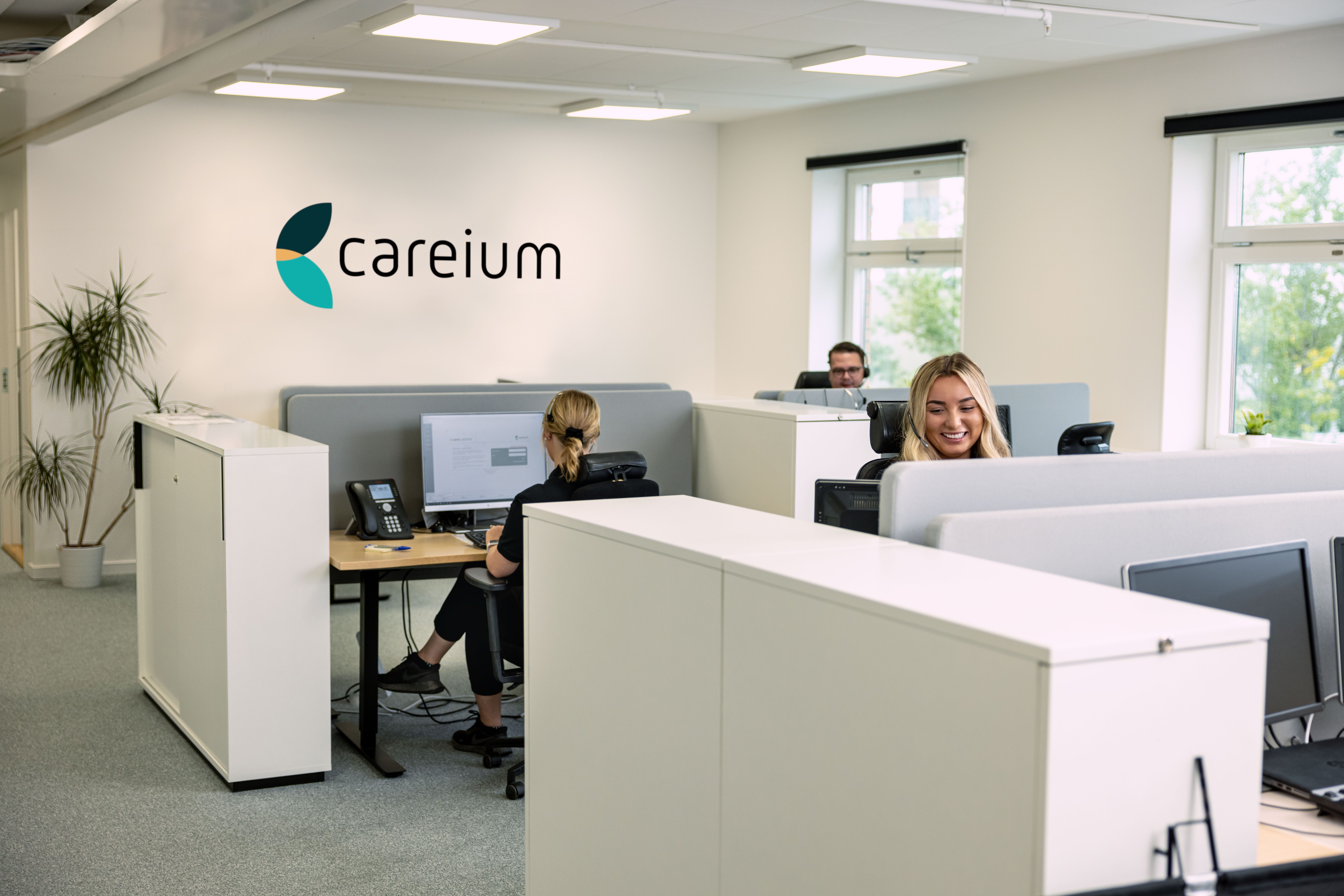 We would like to introduce you to Careium – a change in the trading name of Doro Care (alongside three other businesses: Centra, Eldercare and Welbeing).
Careium is the market leader in technology enabled care across Europe, currently supporting around 400,000 people with our products and services. The majority of these are connected to one of our five response centres in Sweden, Norway, and the UK, where we handle more than 30,000 incoming alarms every day.
Careium offers the same expansive portfolio of products and services as before, dedicated to making care more effective, proactive, and empowering. Our solutions include software platforms, social alarms, out of hours, response services and monitoring centres.
We provide proven, high-quality Swedish technology, smartly designed for those who want both safe support and independent everyday lives.
This year we have some exciting product launches: The Eliza S is a slimline version of our flagship digital smartcare hub Eliza. It has been developed and built on the same powerful platform and takes full advantage of the capabilities provided by 4G and IP digital networks to ensure the highest level of reliability, security and flexibility.
The i10 range of advanced interlinked smart detectors provide increased security and fire safety for users. As the detectors can be interconnected, all alarms installed in the home will sound if one of them is activated. When detectors are interconnected, people learn of the danger earlier and have more time to get to safety and call for help.
If you would like more information on any of our services or products please visit Careium.com or contact us uk.sales@careium.com