29 Mar 2022
Join us at the Health Plus Care Show in May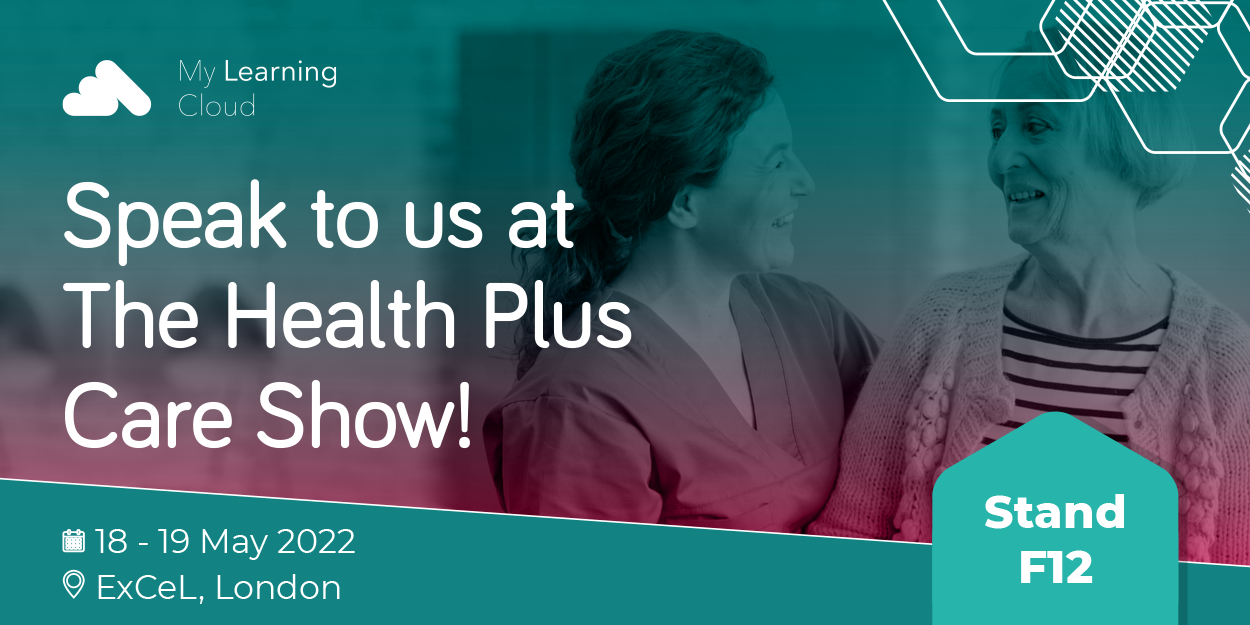 My Learning Cloud are thrilled to announce that we'll be exhibiting at the Health Plus Care Show on the 18th and 19th of May 2022.
Taking place at Excel in London over two days, the Health Plus Care Show is the UK's leading collaborative event for the entire health and social care community.
The event combines The Healthcare Show, The Residential and Home Care Show, and the Digital Healthcare Show all within one venue. It offers education and training for those on the frontline of the NHS and social care sector, attracting over 6,000 senior healthcare stakeholders and over 400 exhibitors across two days.
Commenting on exhibiting at the show, Matthew Poulton, Marketing and Communications Manager at My Learning Cloud, said:
"My Learning Cloud are pleased to see the return of the Health Plus Care Show this year and look forward to networking with our peers and sector professionals again. Our Team will be on-site over the two days to demonstrate our innovative Learning Management System, which provides the community a solution that further supports and meets the needs of the health and social care sector."
About the Health Plus Care Show
The Health Plus Care Show is free for all healthcare professionals to attend, the CPD certified conference programme will focus on seven theatres dedicated to integrated care, transformation (brand new for 2022), care quality, patient safety, and infection prevention, workforce, clinical priorities.
The Healthcare Show promises to provide you with the highest quality content, full of tangible learning and practical solutions. This is so that every corner of the NHS can share best practices to implement ideas, innovations, models of care, and technologies that will radically improve the quality of care the NHS is able to offer.
Register your Interest
This event is free for UK care, healthcare, and allied healthcare professionals working within the NHS, CCG, local authority, community, voluntary, primary care, secondary care, private hospital, private care, social care, hospice, military, local authority, arm's length body, academic organisations or secure environment sectors only. NALW members can also attend for free.
Please click the following link to register for the two-day event in London https://rfg.circdata.com/publish/hpc22/?source=mylearningcloud