05 May 2022
Motion Exercise CIC presents solution to social isolation and sedentary living amongst care home residents.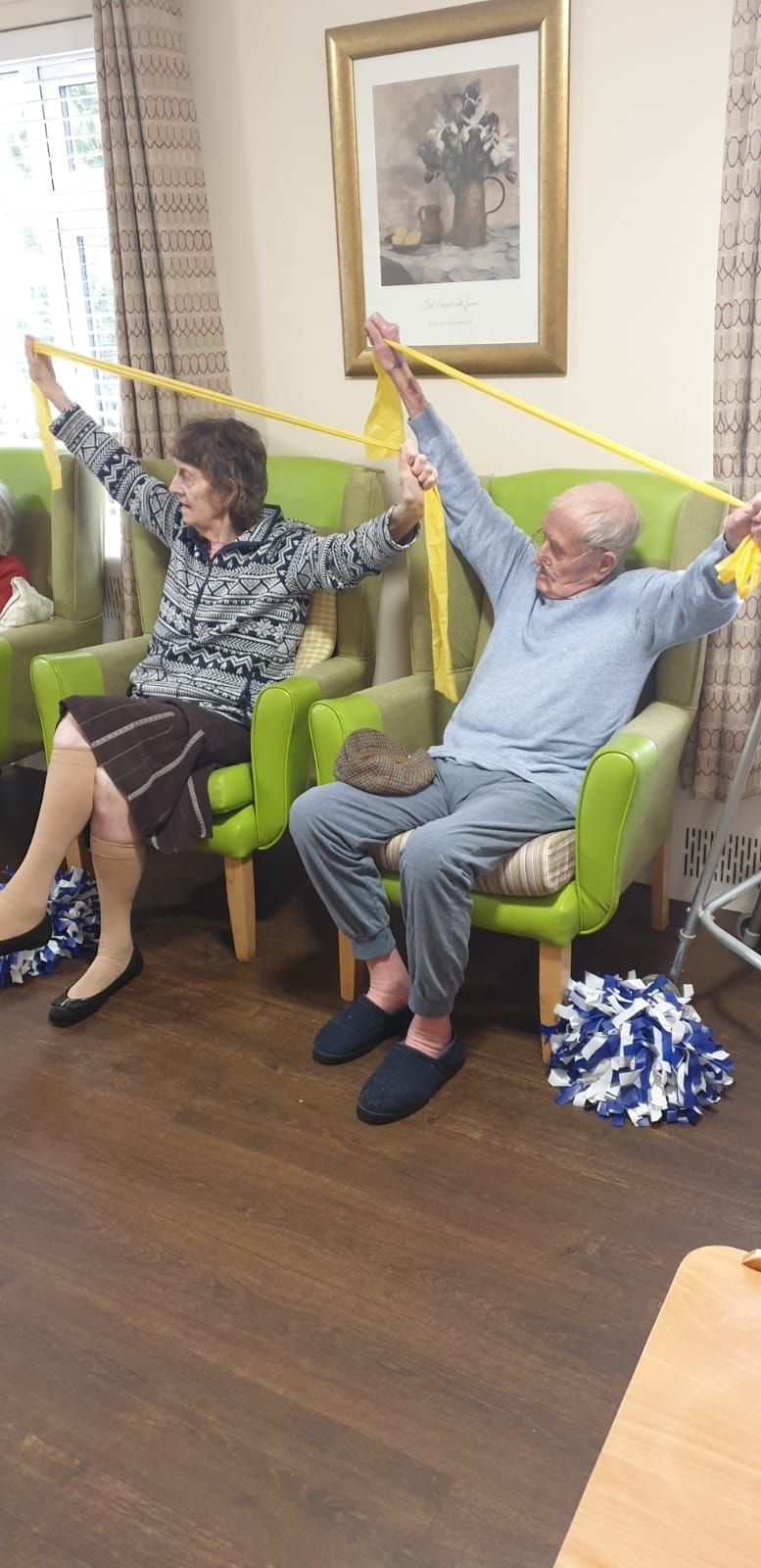 Young founders, Ella and Zeezy, began delivering exercise sessions in care homes over 4 years ago whilst at University. Now, they are running a multi-award winning social enterprise that offers tailored, inclusive, and importantly fun exercise sessions to older adults. Starting in care homes, and taking their learning and development of expertise in functional fitness and exercise over the years, Ella and Zeezy are now offering a range of services that seek to improve the health and happiness of older adults.
Since the pandemic, Motion Exercise has been delivering sessions to Motioners (participants) through a live streaming device, meaning that for each session, they come to their living room once and are greeted on the television by the same Motion Motivator (instructor). Motioners love this, it's a fun and interactive way to form a meaningful connection with their Motivator and are able to follow along with the routines from their chair, or standing should they wish. Every session is different, to make sure they continue to be engaging. While being structured in a way that improves strength, mobility and coordination.
Alongside the care home programme, Motion Exercise facilitates Sports Day events that take Motioners back to their 'good old days', offering a day of nostalgia with exercise activities that are adaptable meaning everyone can take part.
Motion Exercise has also just launched a bespoke training programme, to upskill staff with what it takes to deliver their own accessible exercise sessions. The training focuses on functional movements with the aim of enabling independence in later life.
As well as offering a range of services that brings a smile to the faces of hundreds of care home residents each month, Motion Exercise works alongside prestigious organisations such as the University of Sheffield, The Advanced Wellbeing Research Centre, and Innovate UK, to understand the long-term impacts of Motion Exercise sessions on falls prevention.
Ella and Zeezy are looking forward to meeting people at the Healthcare Plus Exhibition. They will both be at the event and will have plenty of exclusive offers for attendees.
https://youtu.be/3wcCZ0G_yak