27 Apr 2022
Orbel® "The habit of hand hygiene"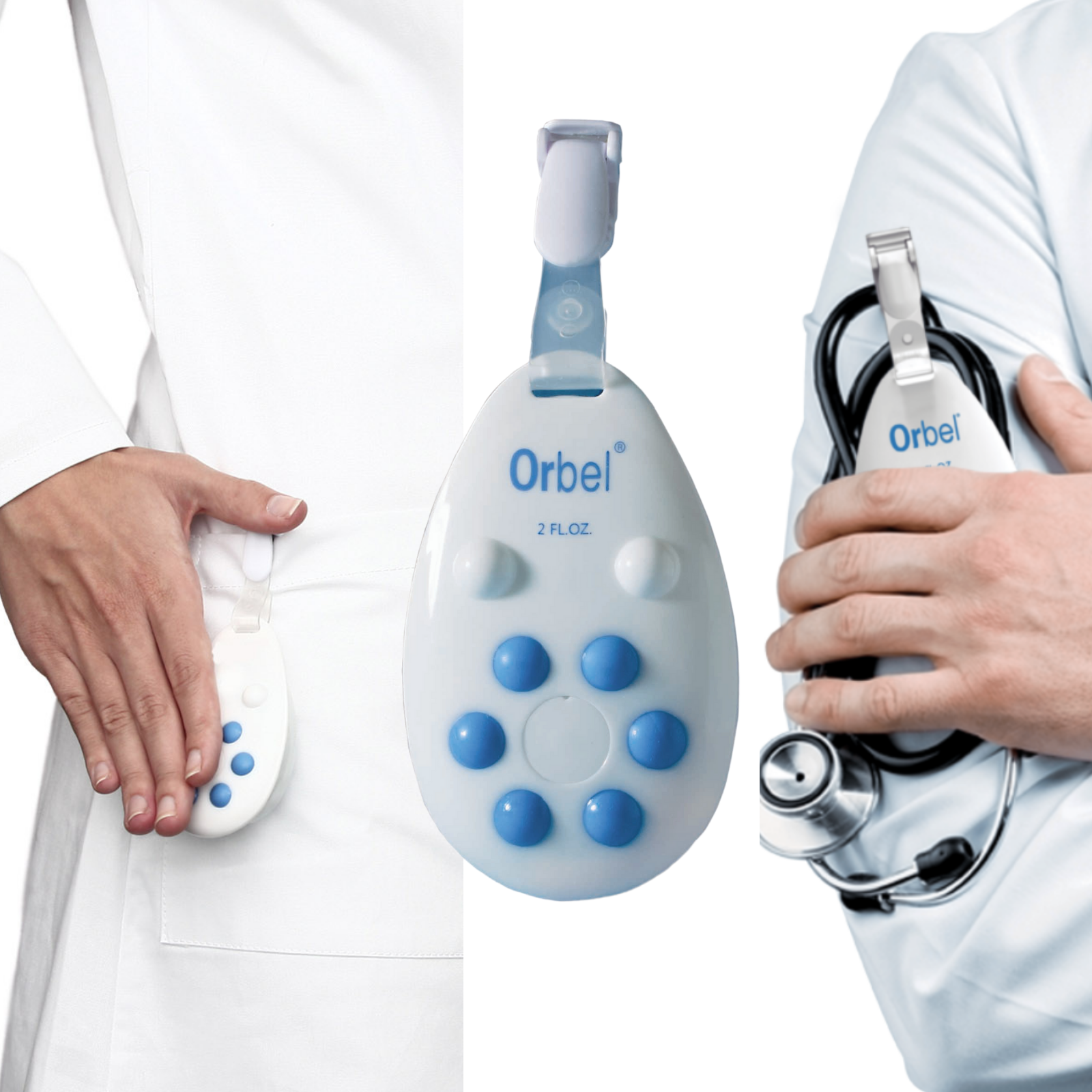 Introduction to Orbel®
In response to the Covid-19 pandemic, hand sanitation stations have become standard fixtures across most environments. However, these actions are typically not as effective than carrying one's own personal sanitising device like Orbel®.
The Inovation behind this product has been an incredible asset in hospitals and medical clinics for some time in the United States.
Orbel® is now becoming available to the medical Industry in the UK due to this success and the partnership with the XEC7 Group the UK and EU Distributor.
With its patented roller ball design and Snap-On clip system, you can take your personal Orbel® wherever you go! It's ideal for those on the move since there's instant accessibility anytime.
With just a single swipe of one hand, enough gel is released to sanitise both hands as per the W.H.O recommended guidelines.
Innovative products like Orbel® will help drive down HealthCare Acquired Infections and reduce those like MRSA, MSSA, E-Coli and many more.
Orbel® was created and patented by the James Dyson Award-winning inventor Adam Sutcliffe (within the accelerator program run by Imperial College and the Royal College of Art London, UK) dubbed as "the next big thing" by Sir James Dyson himself in 2016. Winning the iF design awards in 2016.
XEC7 Group Ltd the UK and EU Distributor for Orbel® Invites you to see Orbel® in action and see how your organisation can fill gaps in compliance and save lives via Improved hand hygiene.