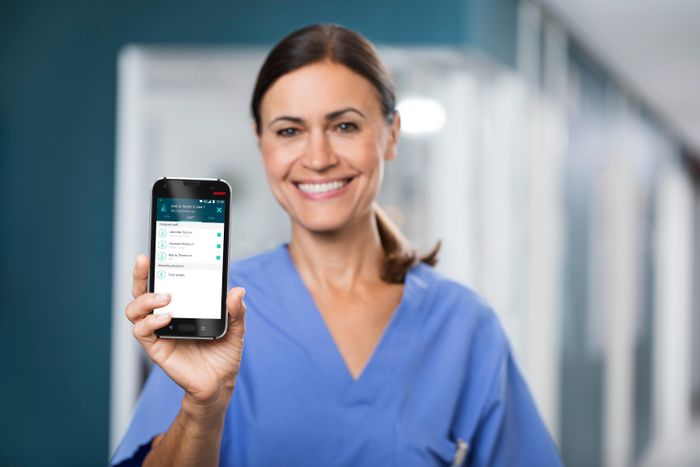 The Ascom Myco 3 Android device is an enterprise recommended smartphone, validated by Google, that is loaded with enhanced productivity tools to support streamline information workflows and coordination for caregivers – helping to enhance residents' safety, privacy and the delivery of personalised care. Ascom currently has around 17,000 devices in operation across 1,800 care homes in the UK. Ascom also partners with key companies, such as Person Centred Software.
The Ascom Myco 3 integrates with medical devices, alert management, digital care records, eMAR, Nurse call, personal alarm systems and healthcare apps, making it the digital enabler of care. We consolidate communication technologies and access data from multiple sources to provide key information straight into care providers' hands in addition to supporting the design of streamlined digital workflows for enhanced personalised care.
The Ascom Myco 3 enables the integration and orchestration of aligned end-to-end care information and workflows between systems, people and devices at any point of care. Used in conjunction with the Ascom Healthcare Platform, the Myco 3 enables seamless access, sharing and tracking of information across care teams and locations.