05 Apr 2022
August Mobile IoT Vital Sign Watch E2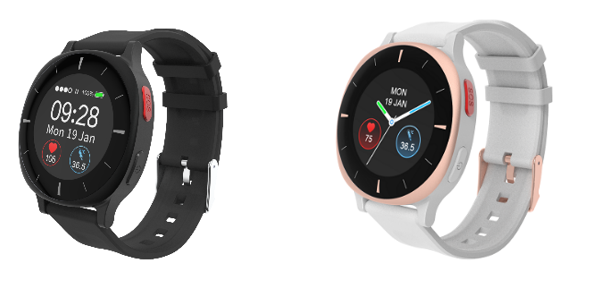 •Automatic and continuous monitoring heart rate, body temperature, blood oxygen, blood pressure trends.
•Direct access to the cloud server via NB-IoT (Narrow Band Internet of Things) technology with no need via a smart phone is a key differentiator to other smart watches.
•Family members and care workers can view health conditions of the device wearer in a remote location using the CareMate App is another differentiator to other smart watches.
•A SOS button for calling emergency aid followed by a location and voice message call to preset telephone numbers to ensure family members and care workers to be alerted.
•An embedded data security engine to protect the health privacy of the device wearers.
•Dual mode mobile IoT connectivity with signal coverage tested in 15 countries including UK, France, Germany, US, Japan and China
•Ultra low internet and data streaming cost with no monthly subscription fee
•Sleep quality, ECG, respiration, emotion and fall detection features available