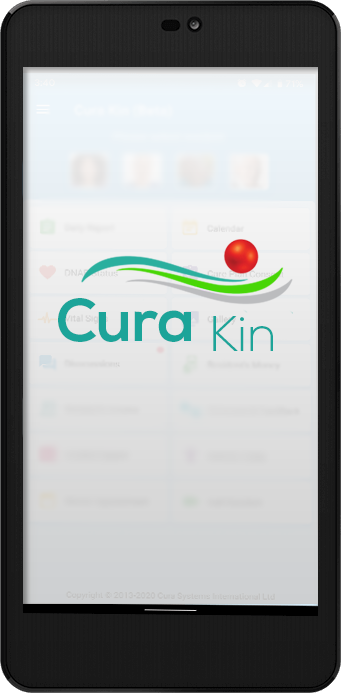 Our technology relays certain information about the resident including:
Daily Report
Calendar
Contacts
Discussion
Unbelievably user-friendly interface through mobile technology.
Easy access to billing information
Ability to record service users' preferences
Cura Kin can help you develop your customer base. Find out how you can integrate Cura Kin into your customer offering today on 020 3621 9111.