Cura Tablet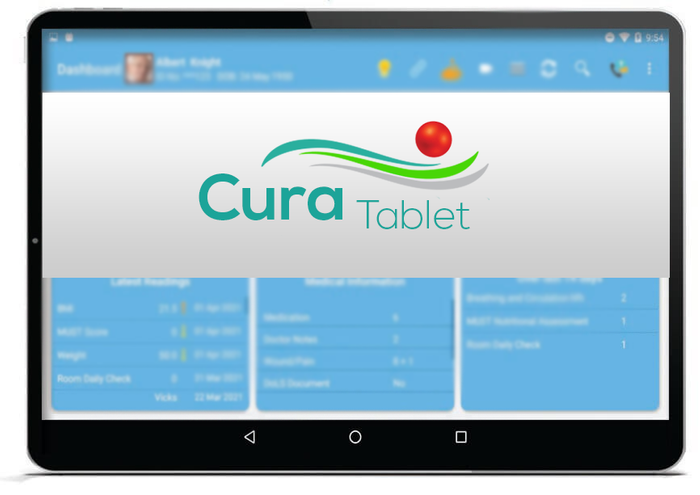 The Cura Tablet care planning system app equips the Care Workers with all the information that is required to provide outstanding care, including:
Overview of their daily tasks
Access the residents care plans
How-do-I module
Handover notes
To-do lists sent from the care managers using Cura Web
Interactive discussion
Alerts and special reminders
Residents preferences
Record health data
Daily report
...and a lot more!
Cura Tablet helps care workers make better decisions and provide better quality of care.
Cura Tablet also utilises an intuitive module - it analyses the health data the care worker inputs during care delivery and produces a National Early Warning Score (NEWS) for the resident. The module acts as a mobile care monitoring nurse and will advise the care worker when vital sign readings are of concern.
Give your care home a competitive advantage. Contact the Cura Systems team today on 020 3621 9111.