22 Apr 2022
Digital Care Home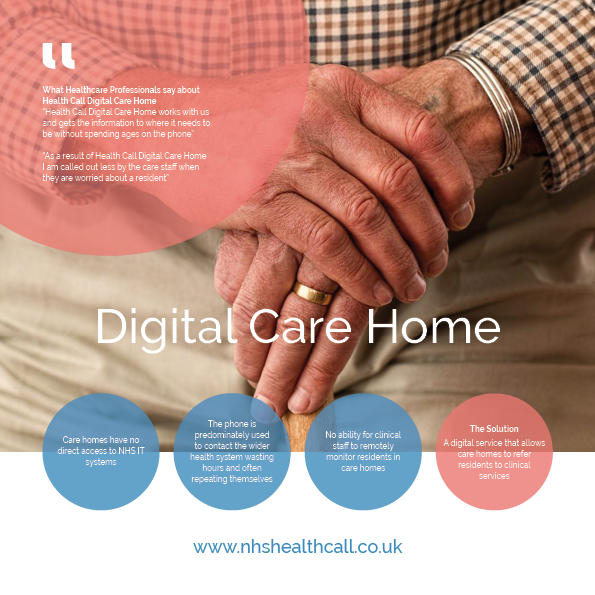 Our award-winning Digital Care Home allows care home staff to make quick and high-quality electronic referrals to NHS Clinical Teams.
Care Homes are provided with our Health Kit. Through a secure portal such as a website or app, the carer is guided through a series of steps to log clinical observations and details about a resident's condition using the nationally recognised SBAR (situation, background, assessment, recommendation) Tool.
Our intuitive system calculates the National Early Warning Score (NEWS2), and clinical teams use this data to triage patients and improve the prioritisation of their caseload management.
As one of our most sought-after solutions, we are the trusted provider of choice to over 500 care homes, with over 10,000 patients already registered and benefitting from the service. Other solutions can be integrated into the Digital Care Home at a low cost, meaning that different clinical pathways can be available through one single app. Talk to us today about our Undernutrition, Wound Care and Video Conferencing solutions.