eHealth Solutions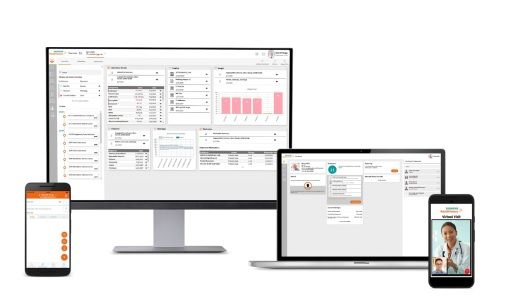 We make comprehensive medical data accessible to you, your patients, and all health professionals involved, no matter when or where they want to access the data. Lack of communication, increasing data complexity and coordination efforts, and insufficient documentation are pain points for stakeholders involved in a healthcare process.
With fast and easy data-sharing, our eHealth Solutions foster collaboration among healthcare providers while enabling you to improve patient outcomes and increase patient safety. Improved data transparency also helps you avoid unnecessary costs created by duplicate examinations and extra administrative effort and supports you in optimising resources that may otherwise be tied up in fragmented IT and infrastructure maintenance.
By supporting relevant interoperability standards, our eHealth Solutions offer a solid, sustainable, and scalable platform that connects isolated data from different healthcare providers. Additional applications allow your care teams to deliver comprehensive and cooperative care. These applications include mobile, web-based, and complete infrastructure workflow solutions.
For more information visit: https://www.siemens-healthineers.com/en-uk/digital-health-solutions/digital-solutions-overview/patient-engagement-solutions/e-health-solutions