Higo® Pro and Higo® Family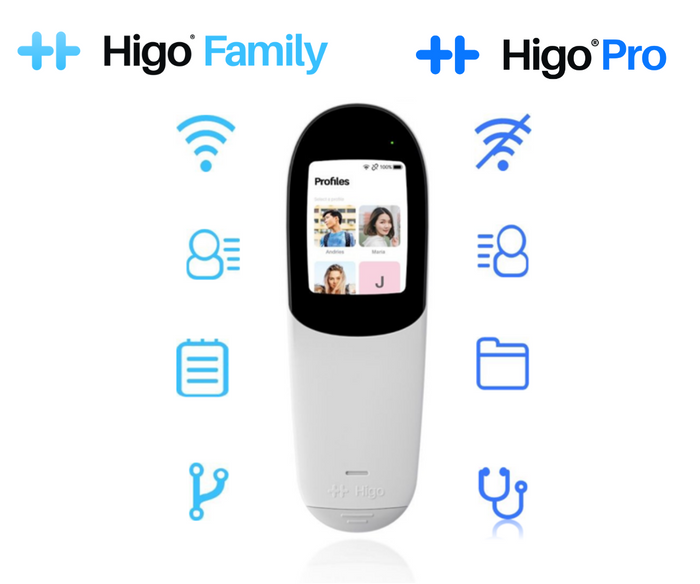 The Higo® Pro is a support for professionals in the medical and healthcare industry. Higo® Pro supports medical personnel at their place of work. It improves the medical workflow in hospitals, private offices, schools, preschools and nurseries, as well as community medical care and during home visits.
The Higo® Family is intended for use by untrained users (individuals without medical knowledge) in a home environment. The product is not intended for self-diagnosis. Only a physician can make a diagnosis based on the collected data.
Higo System is not only the device. Device itself is supported with web applications for administrators, medical operators and doctors, as well as mobile app dedicated for administrators, medical operators and family users.