NIOX VERO®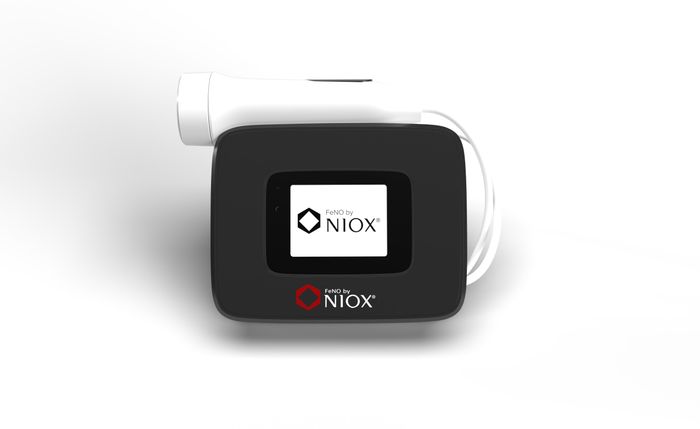 Inhale. Exhale.
With NIOX VERO®, testing FeNO is as simple as inhaling and exhaling. Our unique breathing handle ensures your results are accurate.


Never-ending performance
Our pre-calibrated sensors just work, from the first test to the last test. Whenever you need a new sensor, simply replace in one click and resume testing.
One test, one result
NIOX® protects your patients from failing a test. Flow Rate Control guides your patients to a successful test, leading to an accurate result each time, every time.
Say hello to nNO
NIOX VERO® can also perform Nasal Nitric Oxide measurements for supporting the diagnosis of Primary Ciliary Dyskinesia.