06 May 2022
Positive Behaviour Training- Bild Certified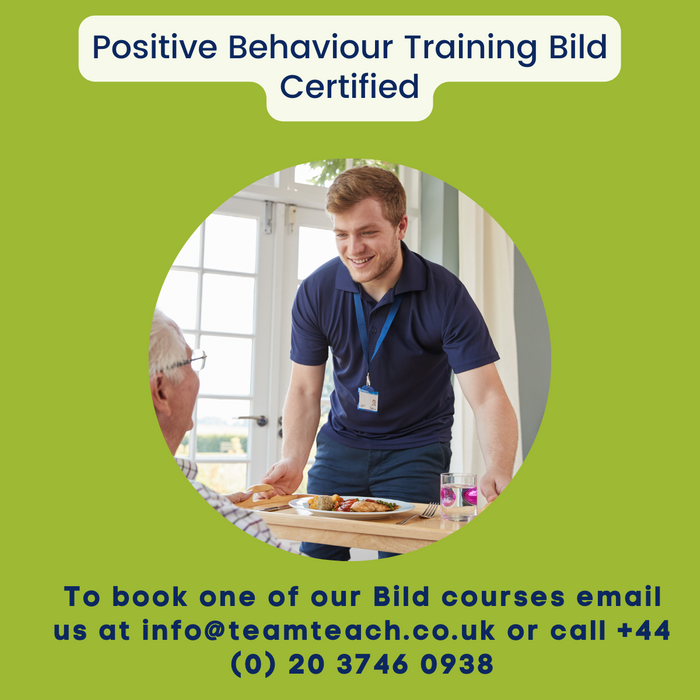 Team Teach offer training certified by the British Institutes of learning disabilities. This is a requirement for NHS commissioned services and a preference for some settings within education, children and adult services. BILD ACT certifies training services that include restrictive interventions. Training services that are certified as meeting the Restraint Reduction Network Training Standards are a requirement for NHS commissioned services and an expectation for CQC regulated services across health and social care from April 2021. By being certified by Bild Association of Certified Training, organisations have demonstrated their training services comply with the Restraint Reduction Network Training Standards.
Participants will gain a detailed understanding of the drivers behind aggressive and disruptive behaviour, and the legal context around behaviour management. It equips participants with strategies of de-escalation, both verbal and non-verbal, for dealing with challenging behaviour. And it teaches simple and safe positive handling techniques, appropriate for the setting and service users. Crucially, all techniques are situated within a respectful, supportive approach to behaviour management which maintains positive relationships.
This course will equip individuals with a solid understanding of the values and philosophy of the Team Teach approach.
It will also cover documentation and legal guidance, as well as best practice when reporting and reviewing incidents.