QCS Dementia Centre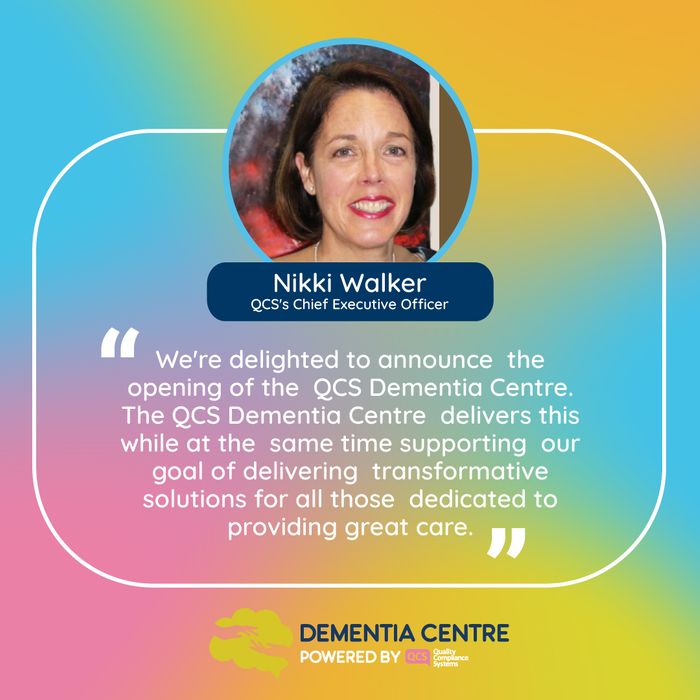 More than a million people and their families are expected to be living with the condition by 2025 in the UK. Dementia and its progression offers unique challenges to carers, QCS have created a ground-breaking set of tools and resources to help transform the assessment and management of care provision for those living with dementia.
Led by Jackie Pool, creator of the QCS PAL Instrument, and using the NICE approved, evidence based tool at its core, the Dementia Centre encourages care professionals to embrace 'condition' specific support created by subject experts.
The Dementia Centre is a resource hub of evidence-based tools and content offering guidance on HOW to deliver great dementia care and for evidencing excellence through visible staff actions and impact on service user wellbeing.