06 Apr 2022
Sapphire Epidural Ambulatory Infusion Pump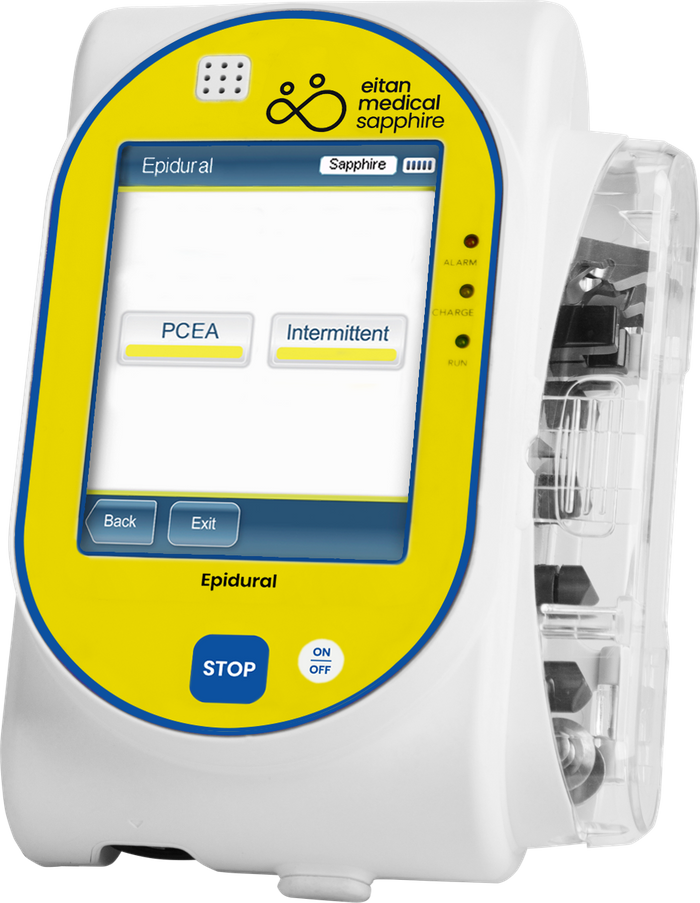 The Sapphire Epidural includes several modes of delivery:
PCEA (patient controlled epidural analgesia) – patient controlled "on-demand doses" with optional basal rate and loading dose.
Intermittent Epidural – scheduled doses and optional basal rate.
PIEB – combines the intermittent scheduled doses with PCEA. Giving priority to the intermittent dose to ensure PIEB delivery and avoidance of dose stacking.