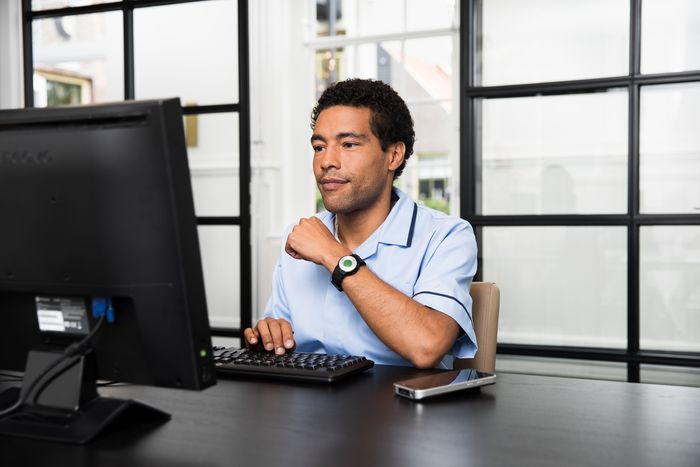 How do you ensure that residents can live independently, but remain safe? How can your healthcare workers create more time for real care? Ascom's Unite SmartSense can assist you with this. It enables remote monitoring with a range of sensors, cameras and AI algorithms based on personal resident profiles to provide valuable data to support person-centred care.
Unite SmartSense orchestrates the personalised profiles to enable streamlined digital workflows and reduce the number of unnecessary alerts whilst supporting personalised care for residents to maximise safety, dignity, and independence.
The data collated automatically from the system can be used in conjunction with digital care records, medication management software, and other care apps to provide an objective view and insights into a resident's living rhythm, making it possible to detect behavioural trends. In this way, holistic care decisions can be made to enable smart analysis for personalised, predictive and proactive care.