08 May 2022
Sports Day Events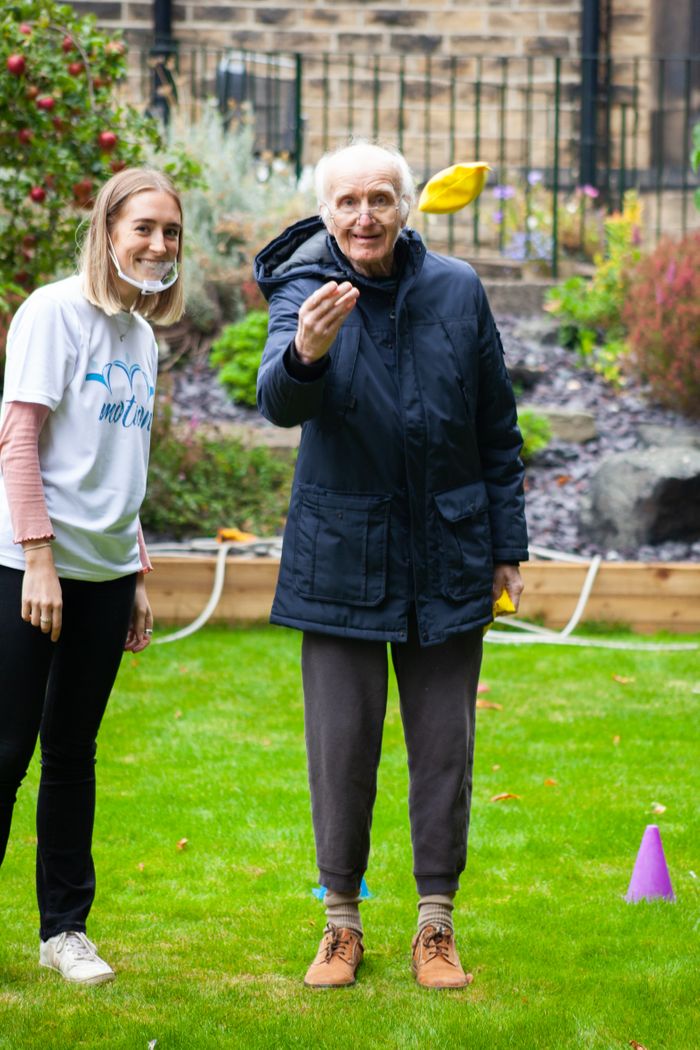 Take your residents back to the 'good old days' with a nostalgic day of sporting activities. Our Sports Days offer your residents a fun-filled day of activities that are tailored to suit their needs meaning all can take part either from a seated or standing position. We provide highly trained staff, equipment that is new and exciting, and opportunities for your staff to get involved too.
We have scalable options for the day, meaning that all the exercises, activities, and equipment we use can be tailored dependent on the group as well as individually.
Previous sports day highlights include:
Residents having a rowing race on a real Concept2 rowing machine. This exercise is fun and low impact and yet works out the whole body!

Penalty shootout, seated or walking. This always gets competitive!
Come and have a chat with us, we have some opportunities to win a free sports day event!