08 May 2022
Staff Training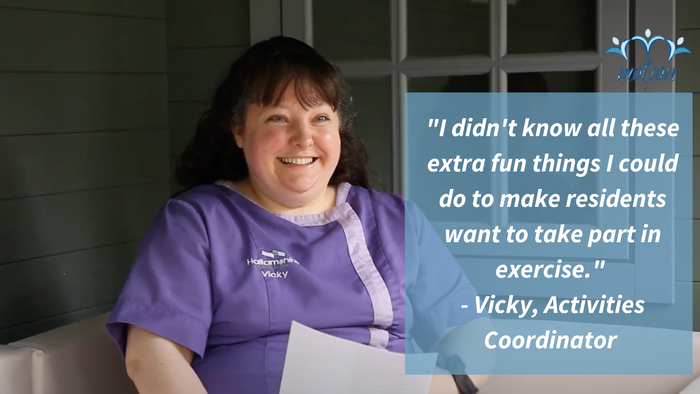 A great opportunity to upskill your staff in a friendly and welcoming environment. We offer bespoke training to activities coordinators and care staff to enable people to better understand how to improve the strength, mobility and coordination of those they care for, in a tailored and engaging way.
Our training offers a hybrid learning approach meaning there are opportunities for in-person and in-house training alongside online resources and a certification.
What the training looks like:
Tailored to suit what the individual and their workplace needs.

Training that guides people to improve the independence of older adults and reduce the risk of falls

Exercise has to be fun so that people adhere to it, therefore, we make sure our training is fun and engaging too

Focus on functional movements, this means that staff are able to measure progress of those they care for in a non-invasive way

Health and safety, our holistic and person-centred approach puts health and safety at the core of what we teach

Community cohesion, we continue to support your staff and provide resources to improve adherence to activities that encourage people to move more

Underpinned by exercise and behaviour-change science
If you're interested in finding out more, come and see us at The Healthcare Show or email info@motionexercise.co.uk.