Virtual Wards & Remote Monitoring with CliniTouch Vie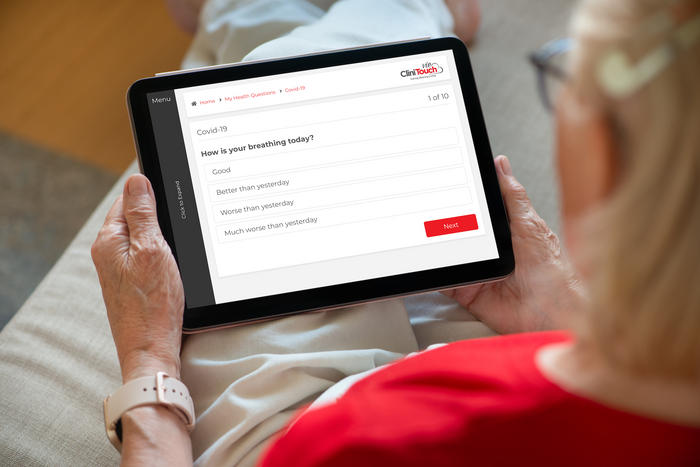 CliniTouch Vie is our multi-award-winning remote monitoring platform, facilitating virtual wards for admission avoidance and early-supported hospital discharge.
Centred around providing brilliant virtual care, CliniTouch Vie enables clinical teams to safely and effectively remotely monitor patients in the comfort of their own homes.
The platform flags early signs of deterioration and prioritises cases, helping clinicians treat the right patients at the right time.
We have a growing library of digitised clinical pathways, from COPD and COVID-19, to frailty, heart failure and mental health.
Our platform is scalable and flexible to meet local needs. Our clinical experts work with you to co-design pathways, and our experienced Clinical Monitoring Team is on hand to provide flexible workforce support, however and whenever you need it.
Since the launch of CliniTouch Vie, we have empowered patients living with long-term conditions to better self-manage.
Backed by published, peer-reviewed evidence, the software is proven to reduce unscheduled hospital admissions, save money and improve patient outcomes.
We would love to hear your thoughts – come and meet us at stand K32.