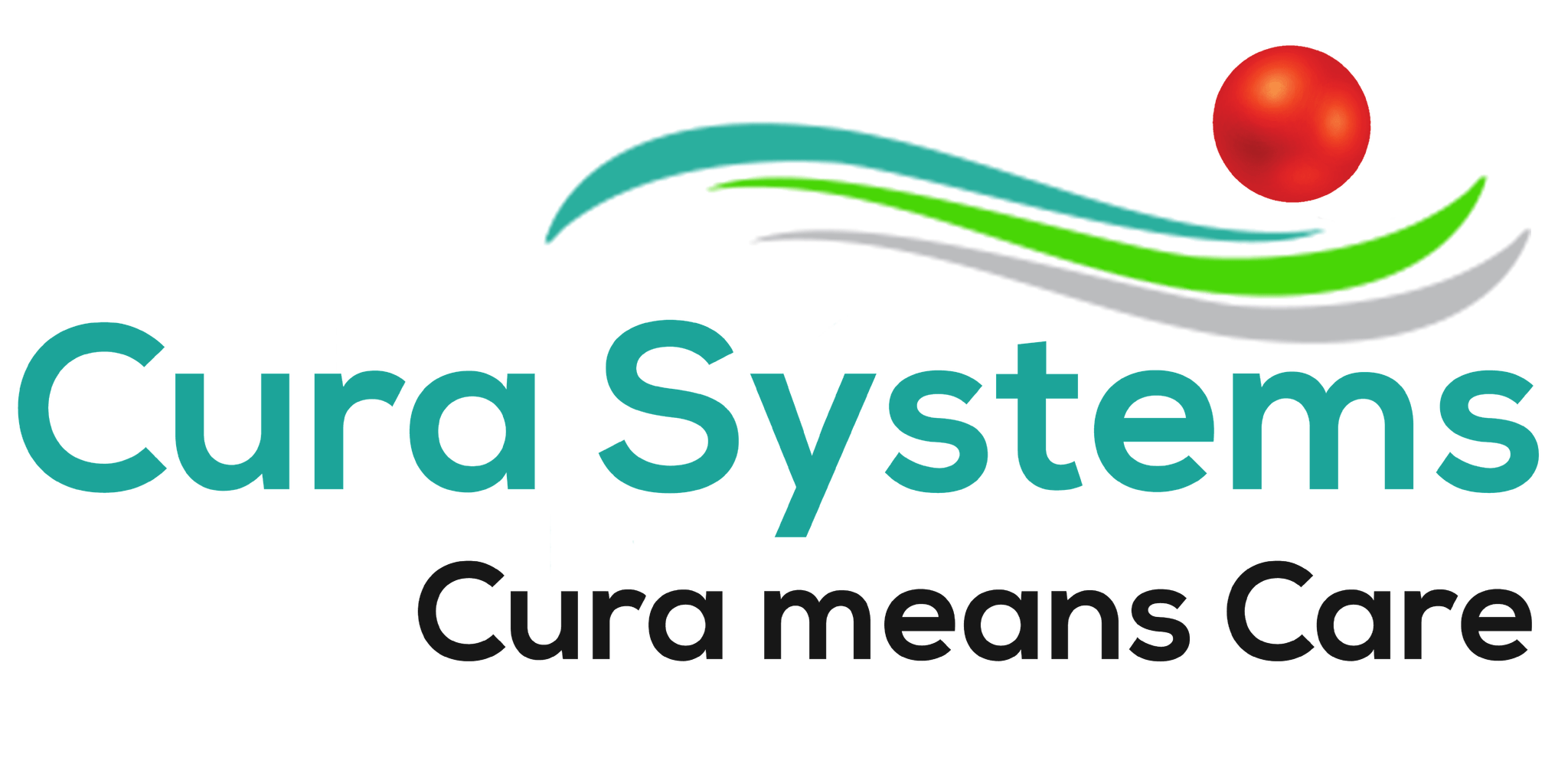 Cura is a purpose built care management system designed for today's care challenges. Cura transforms caregiving. We support care homes of all types and sizes, whether that be a small family run care home, a larger care provider, end-of-life care, or a specialised care provider to residents with more challenging care requirements such autism, dementia and individuals with learning difficulties. However complex and demanding your care requirements Cura is here to support you.
10 Reasons to have Cura in your care home
1. Complex care planning, monitoring and auditing
2. Daily Reports with link to Handovers
4. Flexible, configurable solution with wide scope of functionality
5. Body maps, food chart and fluid balance
6. Medication Administration with eMAR
7. User definable form builder
8. Rostering system with drag & drop function
9. Billing with invoice ageing analysis
10. Painless implementation & proactive support Cura helps meet compliance obligations.
Cura helps care providers with the tools and support to improve their CQC Rating. With Cura, service providers will be able to evidence, at the touch of a button, how they are delivering outstanding care with a fully digital audit trail.
Cura means care, and we are committed to supporting owners and managers to deliver outstanding care. We help care homes with the most demanding needs to deliver better quality outcomes by automating more daily tasks for management and caregivers than any other care home software.
Book a no-obligations demo! 020 3621 9111 ● info@cura.systems ● www.cura.systems
Address
27 Edgeware Court
London
HA8 7NP
United Kingdom
Cura Web is a web-based care home management software that supports every aspect of managing your service, including Care Planning, Staff Roster, Invoicing and Medication Administration. It supports y ...

Cura Tablet, as the name suggests, is a tablet-based application (app) that is specifically designed for use by the care workers at the point of care delivery. Cura Tablet is also available on your mo ...
Everyone that enters a care setting deserves the best available care. Enabling delivery of high quality care is critical for the caregiver, the resident, and their families and friends.  

Cura supports Glenhelenbank's way of making their caregiving life better by providing a platform where carers can get more done with less.