Direct Care Hub
Stand: A51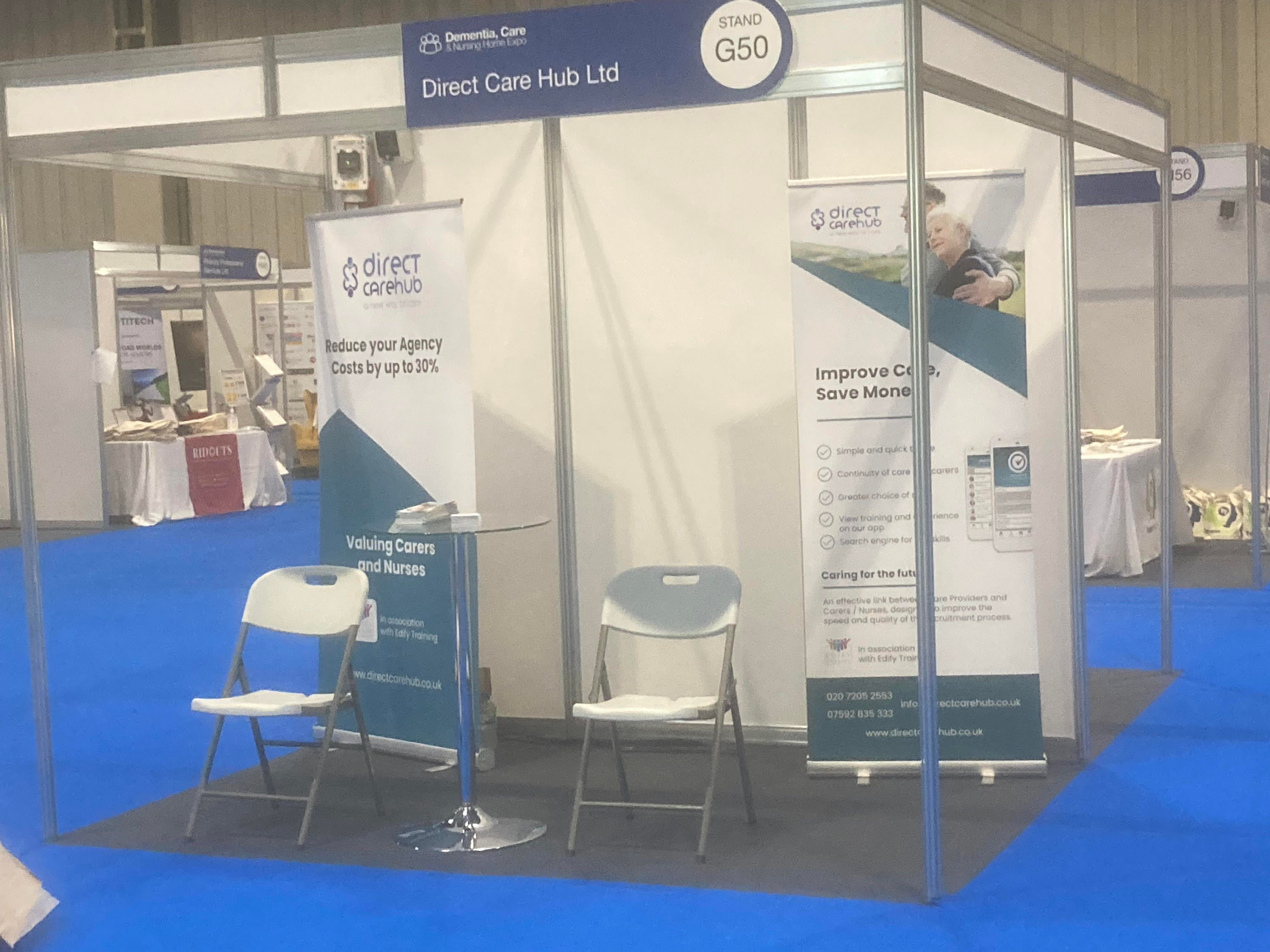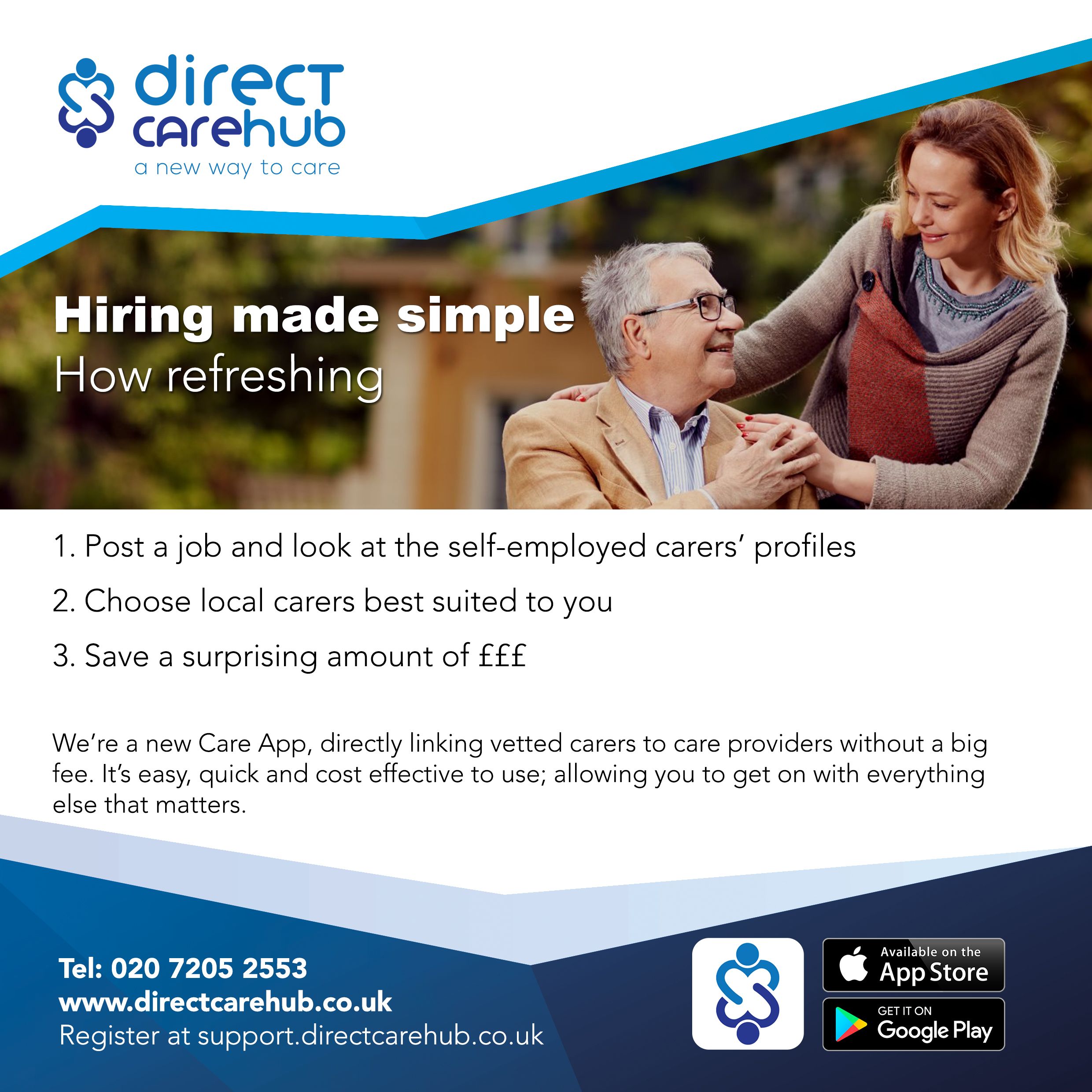 There is a massive shortage of trained and qualified staff in the healthcare industry with one in eleven posts unfilled and the uncertainty of Brexit is likely to lead to even greater issues for care homes. Therefore, there has never been a better time to be a free agent. You can easily select shifts which suit you and work as much as you need.
Self employed carers using the App are their own boss, deciding their own hourly rate for and choosing which employers they work for. Working in this way can reduce the stress which can often be found working in this industry and allow you time to be with your friends and family.
Previously the answer for healthcare professionals has been to work for one of the many employment agencies. However, with many charging care homes up to £1,000 per night for staff and not passing any proportion of this to nurses there needs to be a better way. Both for care homes struggling financially in a difficult economy and care professionals who want to be paid a fair wage for their work. Now, technology providing the solution with a new and revolutionary app which will allow healthcare professionals to accept work from care homes in their local area, simply, easily and for a better salary!
The greatest benefit is that care homes will save on average at the least 15 to 30% on staffing costs by using the Directcarehub app.
The Directcarehub app allows you to find staff rapidly and easily, filling available shifts without difficulty, reducing staffing costs, administration time and management stress!
The app is designed in a way that will split the administration roles between the Care Home Manager, Shift Managers and Account Managers, offering an intuitive way of working. An example of this is the ability for shift managers to book staff directly from the app.
A satisfied workforce? One of the key feature of the the app is that it offers opportunities for significantly higher hourly rates to Carers and Nurses using it, compared to many agencies. This means the staff earn more, making them more motivated and rewarded. A more rewarded workforce means increased productivity which in turn produces satisfied clients for nursing and care homes.
A better system for compliance- The DBS, Reference details, mandatory training certificates & experience are all available at the click of a button- all compliance requirements are easy and transparent. We also offer free membership of NACAS professional plus, meaning Carers have a full support system in place.
Directcarehub,s in-built review system showcases staff and makes for responsible workers as they are careful to impress shift supervisors to gain good reviews.
Directcarehub is a new app which allows healthcare professionals to view and obtain work at care homes without having to go through an agency. It means not only is there reduced paperwork, administration and hassle, but also they can earn 50% more.
Directcarehub is a simple to use app where you can upload your profile, including your experience and skills and then view potential shifts available in your local area. To find work, you just click and view the shifts on offer and then click to accept.
The Directcarehub App which allows professional nurses, carers and HCA's to review and book shifts offered by care providers in their local area. For care homes, it provides a direct link to 100's of professional, pre-vetted staff on demand. The staff profile including DBS certificate, previous work experience, references and mandatory training details- all stored and accessible from the App helping them with CQC regulatory compliance should the need arise.
The most important thing Directcarehub offers is a direct marketplace where care homes and qualified staff can interact. Nursing homes post shifts for which they require cover and the shifts are immediately sent to staff registered with directcarehub. We have an ever-growing database of highly experienced care staff. It is a direct process with no additional administration or hassle.
Address
1 Middle Platt
Warehorne Road
Hamstreet
Near Ashford
Kent
TN262JL
United Kingdom