16 Jun 2020
NHS Leaders Back #BlackLivesMatter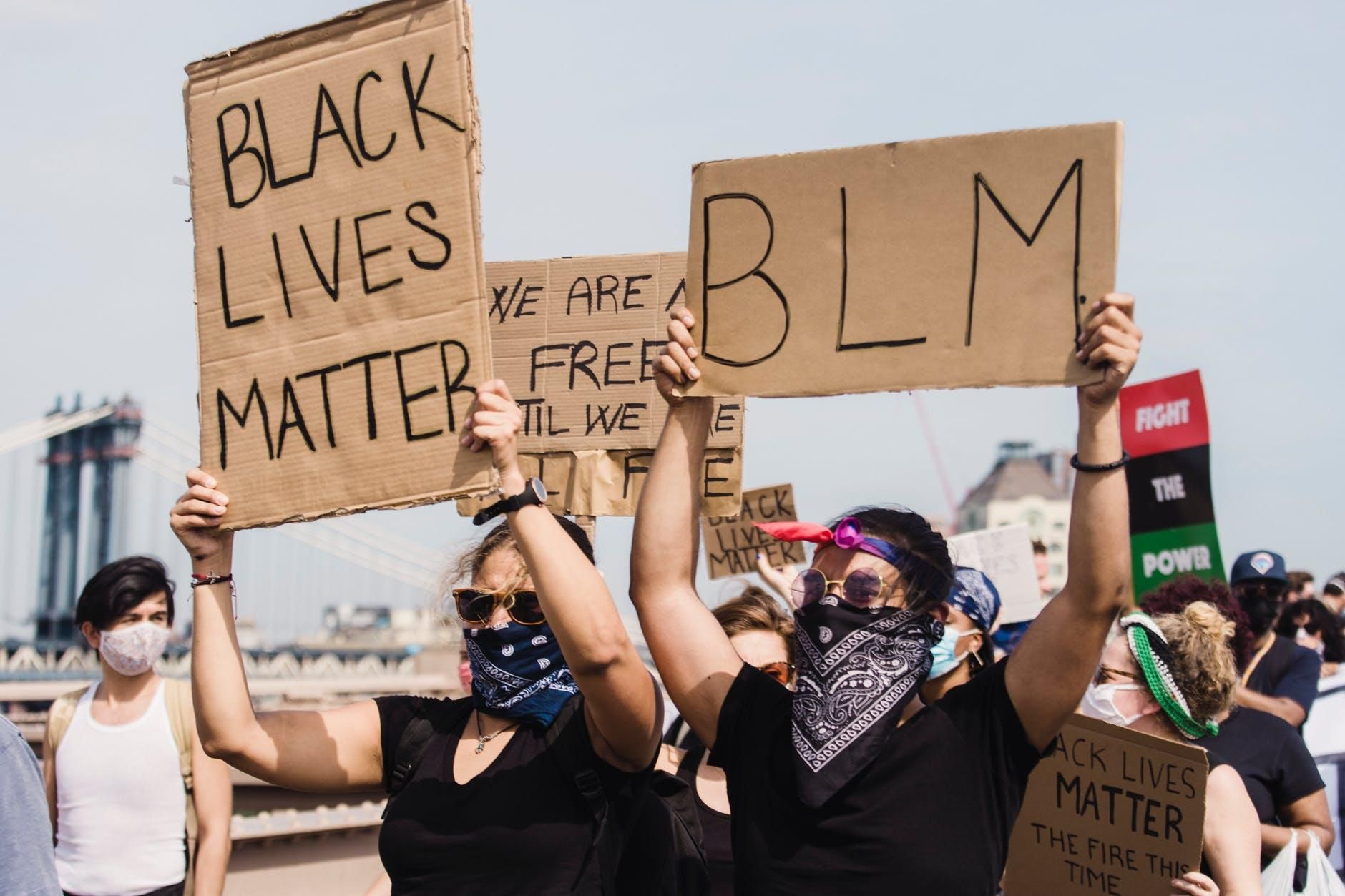 NHS leaders have spoken out in support of the #Black Lives Matter campaign with NHS Chief Executive Simon Stevens admitting that the issue of health inequalities and Black Lives Matter are not disconnected.
The UK has seen thousands joining marches protesting about racial inequalities, triggered by the death of George Floyd - an African-American man who died on 25 May when a white police officer continued to kneel on his neck after he pleaded he could not breathe.
In a message to colleagues at NHS England and NHS Improvement that can be read here , Simon Stevens acknowledged: "It is increasingly clear that COVID-19 is having a disproportionate impact on our black, Asian and minority ethnic (BAME) patients, friends and colleagues. And this in turn has brought into stark and urgent focus the layered impacts of years of disadvantage and inequality."
At the same time, leading voices from the world of healthcare have taken to social media to share their own personal experiences of what it is like to be a victim of racism.
Posting on Twitter, Dr Nikki Kanani MBE, Medical Director of Primary Care for NHS England and NHS Improvement, shared a heartfelt account of how she suffered racial abuse as a school girl, aged under 10.
She wrote: "To the background of my favourite @NinaSimoneMusic playing loudly, and because it is the time to share, please let me share with you my experiences growing up as a member of the BAME community.
I first realised I was different before 10. Kids pointing and laughing, saying I had faeces running down my legs. Of course, it was just the colour of my skin. I went home and covered myself in talcum powder. I was white now, I remember telling my mum.
Not an isolated incident. I have been picked up on my grammar and accent more than I can remember. That I only spoke #Gujarati for the first 5 years of my life should be celebrated, not made fun of. As recently as this year I was offered a dictionary.
My fairer, but Indian skin, and dark hair meant the monobrow and moustache comments cut deeply. Was I really a man? Aren't I so ugly? Can't I wash my face better to clean up for everyone? Your hair would look prettier straight! Don't get too dark...
And as I grew, there was always a sense of surprise if I did well. Not from family, they had my back. But from others. Through my training and beyond. Haven't you done well (for you)? People like you... (fill in the blank)... This isn't right for you...
@parthaskar asked us to speak up, to 'pick a side'. I don't want my children to grow up in a world where the atrocity brought on #GeorgeFloyd and his family is tolerated. I don't want my son to grow up being judged on his skin instead of his character.
So what can you do? What can we do? First of all, understand what is happening. Read this, my reflections on the incredible work of @D R_Williams, @yvonnecoghill1 and the link between #racism and biological weathering: twitter.com/nikkikf/status.
As @Prerana_Issar has said so clearly – hold a space for us. Share, amplify, be angry. Be #anti-black. Be a true ally: twitter.com/politicsjoe_uk.
Use your privilege. Be the person who steps up and advocates for those around you. Bring up children who do the same. Twitter.com/michellebhasin.
Read, watch, listen and give voice to others. Racial disparities are NOT new. They are pervasive and embedded. My friend @crageshri articulates this better than I can: twitter.com/crageshri/status/
I can't say it enough. You need to surround yourself with diverse voices. Purposefully. Mindfully. Meaningfully.
And I will commit to using my voice purposefully, mindfully and meaningfully. If I don't, you can tell me. Remind me. Make sure I truly represent our brilliantly diverse world in all that I do. Will you join me?"
Another healthcare leader, Professor Partha Kar, diabetes and endocrinology consultant at Portsmouth Hospitals Trust and national specialty adviser for diabetes at NHS England and NHS Improvement, in a Black Lives Matter interview for BBC South Today, urged everyone to stand by colleagues from the black community.
"If ever there is a time to pick a side it is now. I would urge you to stand by every person of colour.
"Stop, listen to what others are saying and stand by us," he said.
Partha, originally from India, revealed he has experienced racism throughout his career, including being told categorically that people of his "type" should not apply for training in the South of England but would be "better suited" to the West Midlands and Birmingham.
In his national role he has been told that he is "aggressive because you don't understand our culture" and was recently referred to as Mowgli as he entered a meeting, a comment that triggered laughter, when Partha admitted: "All I wanted was for somebody to stand up and say "I am sorry, that is unacceptable"".
He added: "The majority of the country are not racist. The problem is that the majority are silent."
For more information on the Black Lives Matter movement visit https://blacklivesmatter.com/.