30 Jul 2020
The future of social care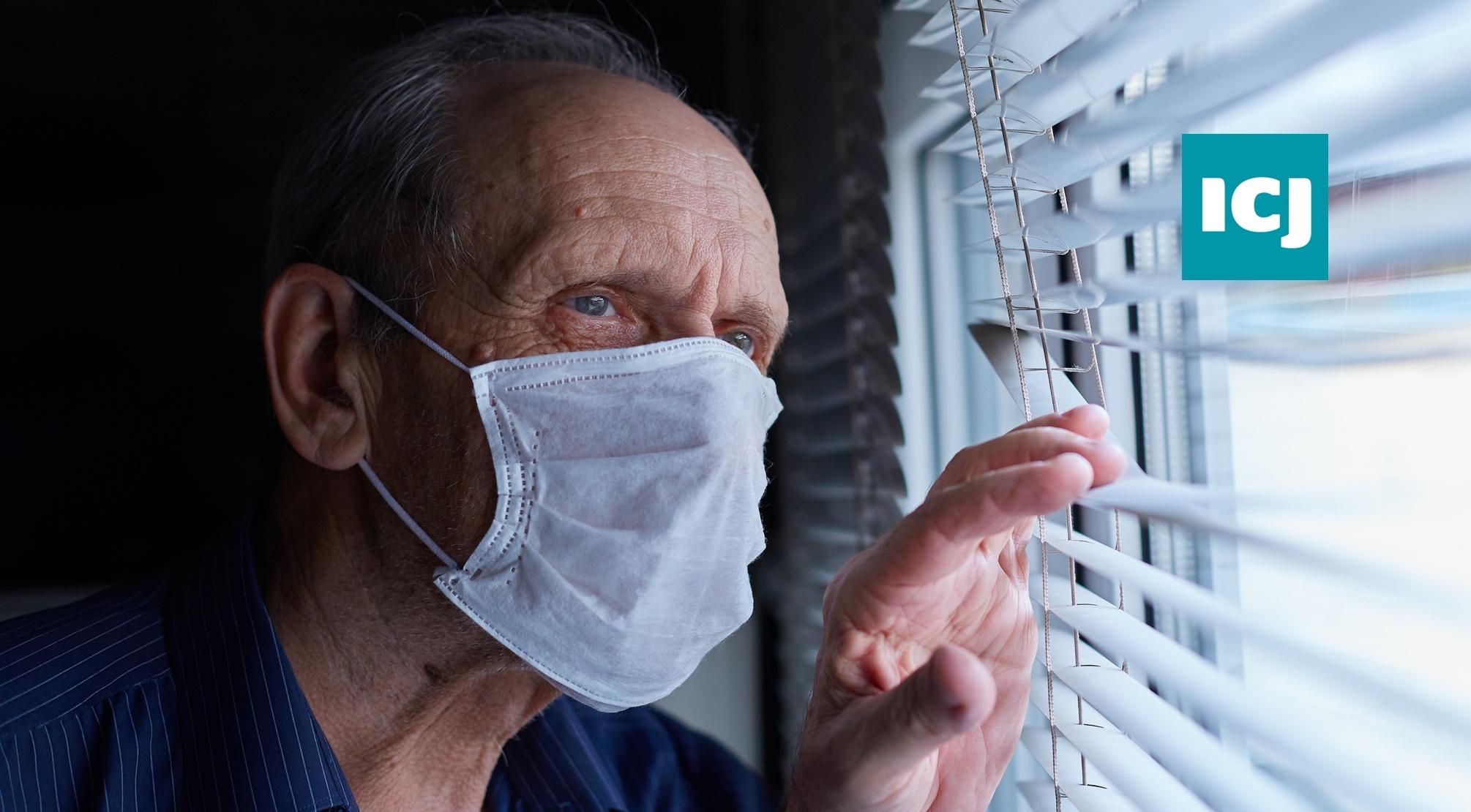 The question of when the "long-awaited" social care green paper will be released has vanished from the lips of those desperate to read its contents. For those who were working on it, it is mothballed. For those waiting to implement its contents, the question of social care's future still looms large and uncertain. However, this is not a new frustration. For many, uncertainty about how to make the sector sustainable and effective for the long term has lasted for decades.
The social care sector is a diverse one. There are roughly six million informal carers, over one million care workers, 18,000 care homes, 10,000 home-care services and over a million service users.
Damian Green MP, the Former Deputy Prime Minister who under Theresa May's premiership was tasked with authorising and sponsoring the social care green paper, recently spoke to Integrated Care Journal. Damian used the opportunity to reflect on the challenges in developing a social care policy that works for the system and is politically "sellable" to the public. The crux of this issue, according to Damian, is that proposals to improve the sector are supported only until the point at which the public are asked to pay more.
---
How have we got here?
Fifty years ago, social care was dominated by the public sector, but over time the state has largely exited from offering services. Transformation, which began in 1976, has now resulted in a primarily private sector service delivery model. The private sector now controls 94 per cent of all care-home capacity, with a similar pattern in young adult social care homes. And in-home care services, the public sector offered over 95 per cent of supply in 1993, compared with below five per cent in 2019. The supply of home care services is now predominantly independent sector.
The funding gap between need and what is available "probably started widening around 2005-6" says Damian. The situation then worsened under the coalition as local government spending faced significant cuts while NHS spending remained protected. As the system fell behind, by 2018, 27 per cent of older people were saying that they needed social care and only 11 per cent were saying that they were receiving it, outlines Damian, reflecting on the "urgent crisis" this now presents. The tragedy that has been Covid-19 in care homes has highlighted this chasm and only increases the need to find a sustainable solution that works for the care sector.
---
Proposals on the table
William Laing, founder of LaingBuisson, a care market intelligence company, has identified disparities in the solutions different stakeholders seek – ranging from better access to services to improved spread of costs and "genuine" integration with wider healthcare services.
Assessing the current state of social care, William acknowledges that regulated competition is an element of the system that "works well" and that nationalised state provision would be unattractive. The sector is fragmented, predominantly "for-profit", highly dependent on low-paid staff, and is, he believes, distinctly lacking in connectivity with itself and the health system.
With the many calls for social care to gain an equal footing with the NHS, one solution is to integrate services into the NHS. While this seems simple on the face of it and would be "easily understandable" for the public, it would involve nationalising most services, which currently operate as private businesses.
There are also cost concerns about the increased spending this would require and how it could be balanced with taxation. The benefits of simplifying the process of reducing bed-blocking through an integrated system, for example, must be weighed against the added administrative burdens of managing that system. Damian also considers the risk of social care becoming the "new Cinderella service" as the problems it faces continue to come second to those of the NHS.
An alternative proposal is an insurance-based system, a variant of the solution raised by Andrew Dilnot in 2011. One of the attractions of this nationally is that it would appear lower cost as people would pay for it ahead of time. However, the key problem with this proposal, according to Damian, is that it is "fundamentally regressive". This is due to the proportion of an individual's assets that would be required to contribute towards services. In essence, the more assets you had, the smaller the proportion you would have to contribute towards social-care insurance.
William expands upon this, stating that combining the extended capital threshold to the lifetime cap on care costs would lead to unintended consequences such as inequitable distribution of benefits and even destabilisation of the care market in some areas.
Damian has been exploring the prospect of a framework that could operate similarly to the current pension system. He deems this to be "one of the quiet successes of the past 15 years". This would involve auto-enrolment with a base level of state support. For this to work for the social care system, Damian recognises that individuals would have to pay more through a tax, perhaps national insurance, which for some would be difficult.
There would, of course, be those who wouldn't live long enough to benefit from their contributions, so a higher proportion of funding would be available for those who did. The question here is whether the "peace of mind" gained would be an acceptable trade-off for making contributions that individuals will never benefit from.
"However you do the taxation for this, it has to be fair between the generations," says Damian. The issue for the insurance-based model is that those who begin paying national insurance for social care would be paying for their parents' generation as well as their own. It would also be of disproportionate benefit to home-owners who have paid off their mortgages: a group that owns £1.7 trillion of housing equity who would not see this used to pay for care.
---
Issues to be overcome: service and funding
An "inescapable" need, according to William, is for increased state funding to reestablish service levels to those prior to austerity. This is needed to "pay sustainable levels" of fees for providers and perhaps raise carers' wages above the National Living Wage. However, this, William admits, is likely to be "very expensive. " There is a need to equalise the fees paid by the state and private individuals over the long term. This would eliminate the need for cross-subsidisation, William believes.
While solving the funding issue is perhaps the most pressing obstacle, other challenges such as maintaining provider numbers and improving quality of services persist. To encourage new providers and ensure that existing providers continue to operate, there must be a profit to be made and it must be an attractive investment proposition. This acknowledged, the importance of domiciliary care, as well as residential, must not be overlooked. With advancements in remote-monitoring technology, there is an argument to suggest domiciliary care presents the greatest opportunity for increasing the supply of social care provision.
Damian goes further to suggest that the social care crisis should not be viewed separately to the housing crisis, and that increasing supply of residential care homes is a good way of boosting available housing stock.
---
Thinking outside the box
With advancements in digital capability comes increased potential for developing new models of delivering care. One organisation offering an alternative model is CareRooms. Paul Gaudin, its founder, came up with the model after his father died and left his mother, who had become a "micro-carer" and had mental health issues, alone. His solution was to bring a friend of his mother's, who also needed care, into a "fully kitted-out room" in her house. Paul's mother received some income for the room, but primarily "hope and purpose" from having someone to care for and support.
This model was taken to NHS England who provided support and CareRooms was established. A year was spent developing the safeguarding technologies to ensure all patients have access to the care they need. A trial was conducted in Essex where over 600 hosts registered within four days. Most were retired healthcare professionals who had been caring for people who had since died.
The primary challenge for Paul and CareRooms is "finding out where it fits into the system. " Throughout the Covid period, they have been requested by Clinical Commissioning Groups to repurpose hotels to increase capacity for care. This was mobilised quickly due to the technology infrastructure in place which proved that care could be provided for health and care services. "We have found that we are able to make a significant psychological impact as well as a physical impact," says Paul, for services that bridge hospital care and care homes domiciliary care.
At its heart, this model seeks to make individuals a "contributor" to the local health and care economy as opposed to a "consumer" of it. Paul is now looking to scale this nationally in the UK from 600 rooms to over 2,000.
While this is a disruptor to the existing model, it fills a need and offers the potential to unlock efficiency gains and capacity which already exist within the system. CareRooms and other innovations need to be considered alongside larger and more general system change if the Government is to develop a sustainable solution to the long-term issues in social care, which involves lots of moving parts. "However, it has to be dealt with in the next 12 months," concludes Damian.
---
#ACJInsight #ACJSocial #danmale
https://integratedcarejournal.com/newsdit-article/478c0c699e29b911a609938b86905d1c/