30 Jul 2020
Watch the latest Care Home Show video with David McGuire, CEO of the Diagrama Foundation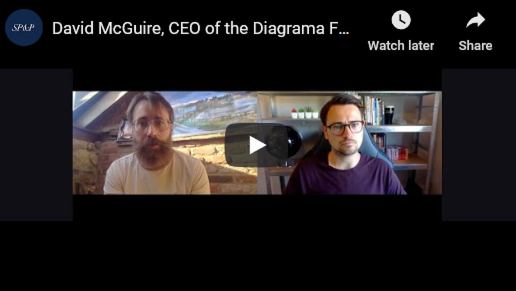 In episode #59 of The Care Home Show, Simon welcomes his guest David McGuire, CEO of the Diagrama Foundation.

David has recently shared his experiences of the pandemic through an article printed in the Guardian, inspiring other providers to have confidence in their actions and to share their own thoughts and feelings .
The Care Home Show is hosted by Simon Parker and brought to you by SP&P.

SP&P (Simon Parker & Partners) is a professional services company for the elderly care home sector and we help our clients to:

- Build high-performance teams
- Deliver outstanding care
- And, to accelerate their growth

The SP&P team have a very clear vision; we envisage a world where sustainable care home businesses provide the best-possible life experience for everyone who lives in, works for or owns a care home, or group.

The Care Home Show is an SP&P digital product and it enables us to inform, educate and inspire people operating in the sector. And, it's one of the things we to do help ensure that our vision becomes a reality.

You can learn more about how SP&P help care home operators by going to - https://www.spandp.co.uk

[Quote from Simon]

"My favourite parts of this episode are; listening to how David's recent article in the Guardian has inspired others within the sector, hearing about David's own journey from care worker to CEO and understanding the reasons why David responded to Covid-19 in a way that didn't always align with government guidance"