14 May 2020
CareLineLive offers home care providers free home care software during COVID-19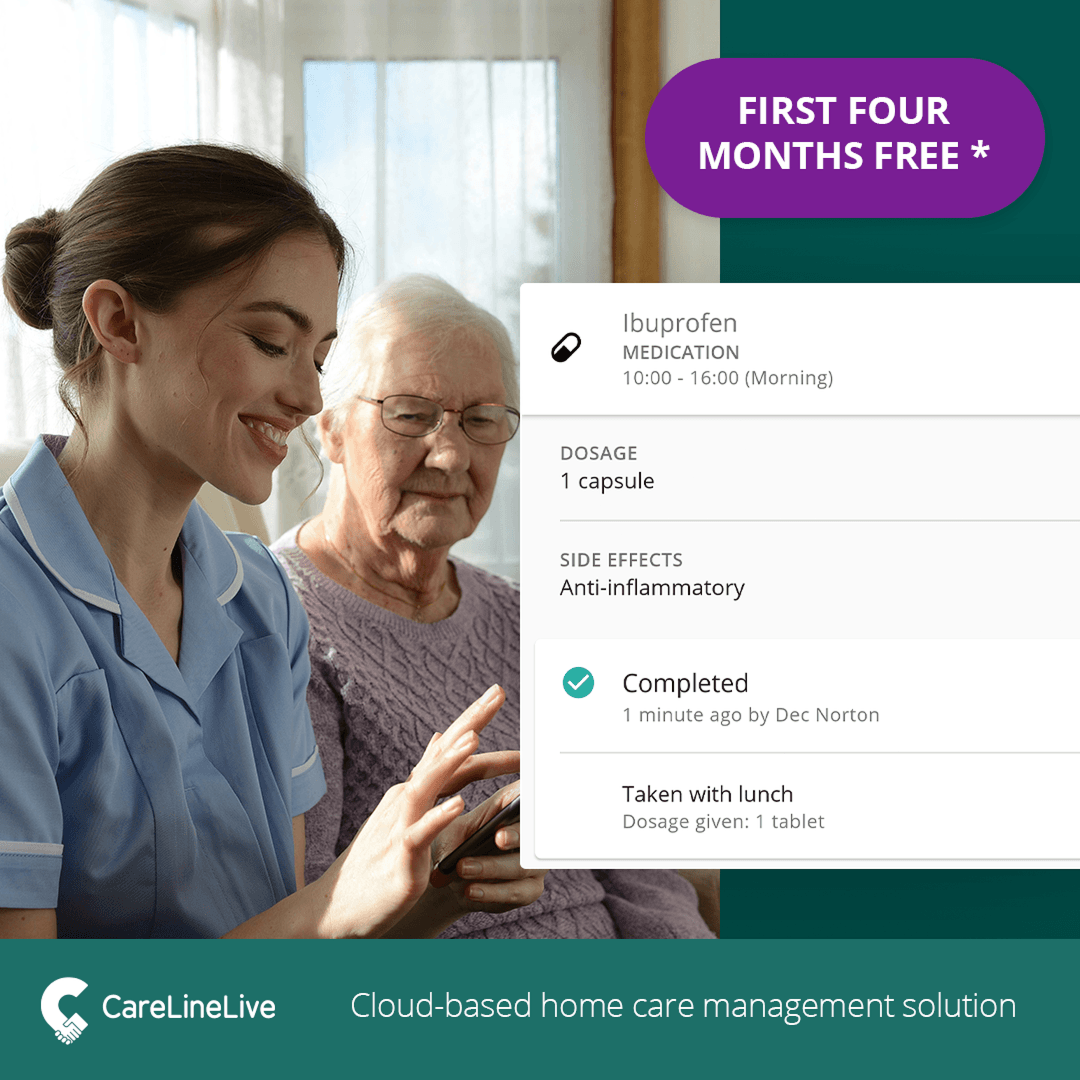 CareLineLive are committed to supporting the home care sector during this challenging time and are helping businesses operate as effectively as possible. That's why, they are offering new customers the first 4 months free when they sign up to CareLineLive (T&Cs apply).
Operating across a Management Platform, a Carer Companion mobile app, and a Family & Friends portal, CareLineLive is cloud-based software allowing home care agencies to work from home or anywhere with an internet connection.
Home care agencies can use CareLineLive's map tools and group visits of clients into rounds to minimise travel distances and ensure a carer's time is used efficiently. The system can also flag which clients are priority to ensure those are visited if there are staff shortages.
The Carer Companion mobile app provides real-time rota information, check-in/out & eMAR/visit tasks information – reducing unnecessary office visits & paperwork. The Android mobile app was updated mid-March in a super-quick development cycle to include quick reference information about COVID-19, such as key symptoms, and useful hygiene prompts for carers. Via the mobile app, during visits carers are prompted to wash their hands and wear gloves, if appropriate, and clean surfaces.
During lockdown, the CareLineLive Family & Friends Portal keeps families up to date as allows access to loved ones' visit schedules and updates 24/7, providing peace of mind.
CareLineLive's total home care management system helps home care agencies become more efficient by digitising their workflows such as invoicing and payroll. Care management and rostering is made easier as all information is centralised and easily accessible through the carer mobile app. All of which provides home care agencies and their staff with more time to care which is crucially important during COVID-19.