16 Mar 2022
100 Issues of Care Home Management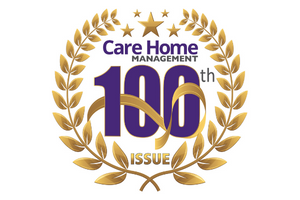 The year 2022 is going to be very significant for Care Home Management magazine. It is the year in which we publish our 100th issue, marking almost 30 years of publication to the care home press.
Looking back over some of our archive issues, it is interesting to see how the design of magazine has changed over time. What is, perhaps, most startling – and at the same time, possibly alarming – is that some of the issues of the day have hardly changed at all over the past 10 years.
For example, the lead story in our Winter 2012-13 issue was the findings of a Care Quality Commission report that attacked a system overwhelmed by sick patients and in need of radical change. Among the most critical points:
One in four NHS and care home services is failing on at least one minimum standard
One in four has dangerously low staff levels
Where services fail, the CQC found three common factors which contribute to the poor quality of services:
providers who try to manage with high vacancy rates or the wrong mix of skills
an attitude to care that is 'task-based', not person-centred; and a care culture in which the unacceptable becomes the norm.
With dementia, cancer, diabetes and other problems increasingly common in nursing homes, Mr Behan said this was having a direct impact on the quality of care. He called for a shift in emphasis from care to nursing homes.
Energy crisis
As today, Care Home Management magazine in 2012-13 included special focus features, one of which looked at energy & utilities. The article writes: "In the care home industry a healthy appetite for power and gas is unavoidable to deliver a comfortable environment, but this comfortable environment has a cost and that cost is set to escalate over the coming years. Government imposed legislation and tax increases, coupled with the volatile energy markets, mean the implications of "getting it wrong" could be financially critical for your business."
Some things really do not change!
The party starts here
We'll be celebrating our 100th issue in the November/December issue of Care Home Management with special editorial for our care home readers, and for our business partners, unique opportunities to celebrate your brand's longevity and market success.
Do take a look at Care Home Management online at www.chmonline.co.uk or contact us at editorial@chmonline.co.uk to find out how you can be part of the celebration.