29 Apr 2022
Caring UK Magazine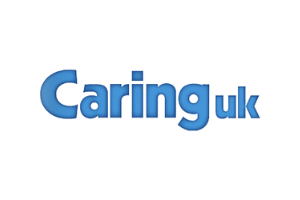 Caring UK Magazine is a trade magazine, published for over 35 years, mailed out monthly, free of charge, the magazine is a national publication, targeting Proprietors, Managers, Financial Directors, Individuals working within Purchasing Departments, Matrons and Senior Nursing Staff of Care Homes, Nursing Homes, Dual Registered homes, Retirement villages as well as Domiciliary Care Agencies.
By delivering the latest news and ideas through our magazines we have helped to drive industry forward by promoting innovation, technology and best practice to our carefully selected and sought after data base. Caring UK conferences & awards host a series of regional care conferences that bring national speakers and a touring exhibition to the furthest regions of England, enabling busy owners and managers to attend a nationally recognised conference on their own doorstep. The Caring UK Awards, in conjunction with Caring UK magazine represent and promote all that is good in the Elderly Care sector.
As the leading business magazine serving the Care Industry, you can directly target pre-qualified key decision-makers across this market. Caring UK goes to the people with buying power, which is why it is so effective at delivering product and service information to the right people.