25 Feb 2022
Fire Protection in the Care Home Setting

Ensuring fire safety in care and residential homes poses many unique challenges. Installations need to combine robust and reliable equipment with a sensitive approach to design ensuring residents are safe and free from unnecessary noise and disturbance.
For over 20 years, fire and life safety systems manufacturer, Advanced, has been trusted to supply solutions that meet these challenges
Leuchie House in the Scottish Borders operates as a respite centre for people with multiple sclerosis. As part of an upgrade to the existing radio fire system at the classical Georgian mansion house, an Advanced 4-loop MxPro 5 fire panel has been installed. Installers, Safe Services, specifically selected the MxPro 5 because of its compatibility with EMS FireCell XP detection – one of the most advanced cable-free fire detection systems available on the market. The solution ensured that disruption to both residents and the fabric of the 18th century building were kept to a minimum.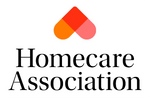 As a listed building, retaining a radio fire system was important to safeguard the features of this period property. Installing cabling would have been intrusive to the décor, difficult and costly to achieve in the more inaccessible areas of the site.
Graeme Millar, Fire Systems Technical Engineer at Safe Services, said: "Having worked with Advanced products for many years, we were confident that we could rely on them to perform as required. The MxPro 5 fire panel was the obvious choice for installation at the core of this wireless fire detection system, effortlessly ensuring protection across all five levels of the building."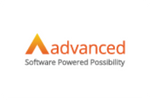 While the nature of the building was the challenge in East Lothian, in Gloucestershire, reducing false alarms was the priority.
Hertfordshire-based Amida Fire undertook a phased upgrade of Badgeworth Court as part of Barchester Healthcare's scheme to replace existing fire systems in all of their care homes with Advanced to ensure easier future protection and maintenance.
Advanced's timeclocks were used to configure multi-sensors in kitchen and laundry areas so that at night, when fewer staff are on duty, the devices detect only smoke. During the day, when these areas are more actively in use, detection has been setup for a combination of heat and smoke.
Dan Wilson, Director at Amida Fire, said: "Advanced is Amida Fire's first choice when selecting a fire alarm panel. The equipment is easy to use, competitively priced, widely known and offers good technical support."
Advanced is a world leader in the development and manufacture of fire protection solutions. Advanced's reputation for performance, quality and ease of use sees its products specified in locations around the world, from single-panel installations to large, multi-site networks. Advanced's products include complete fire detection systems, multiprotocol fire panels, extinguishing control, fire paging, false alarm management and reduction solutions as well as emergency lighting.
For more information please contact:
Jeremy Mountain | jmountain@advancedco.com | +44 (0)345 894 7000