The importance of thorough and robust, yet easy to understand policies and procedures.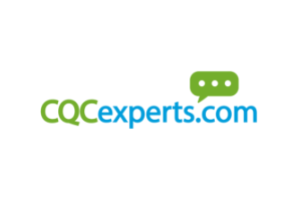 When it comes to compliance within your organisation, there is so much to think about and getting it right can have broader benefits to the business, giving you peace of mind that your service complies with the law, industry regulations and best practice. When compliance and good governance is a priority, you are not only working to deliver outstanding care but also ensuring everything is done right, first time around.
The benefits to your team
Having policies and procedures in place that are easy to understand and easy to access, can have a huge benefit to your team. It is imperative that the people who actually have to put the policies and procedures into practice find them easy to understand and navigate. This not only ensures that your service is compliant, but it also helps maintain staff morale. Ultimately staff will feel much more confident having understood what is required of them and will therefore be happier in their role. When staff understand what is expected of them and the reasons why, it helps to build a culture of openness, transparency and honesty in the organisation, something CQC are always looking to see during inspections. When policies are easy to understand and follow, it gives your staff a deeper insight into the values and aims of the organisation, and how they will be supported in different scenarios. When staff feel supported, they are more likely to open up with concerns and issues.
Written by experts
Sourcing policies and procedures that have been written by people who have first-hand experience of social care practice is always advisable. They will understand the importance of having easy to understand documents that staff can refer back to and use as guidance within their role. Policies full of jargon will put your staff off reading them. Staff may say they have read the policies, but if in reality they were too hard to follow or understand, this leaves the organisation open to errors being made, increased risk of harm to staff and services users and limited understanding of taking ownership and being accountable.
The benefits to your business
A good set of policies, procedures and document templates are a resource Registered Managers, Management Teams and Directors, especially those new to the industry, will regularly refer to when completing any given task. They will support everyone in the organisation to follow the correct procedure, step by step, when they are unsure.
Online access
Having an online system for compliance is also beneficial, so that your policies, procedures and document templates are easy to access. It will eliminate unnecessary administration tasks and will reduce the need to print hundreds of documents. With many areas of care planning and delivery now making the transition to become digital, many providers now look for a secure system that can be accessed by staff remotely without having to go into the office every time they wish to read a document.
Why choose CQC Experts Ltd?
With over 30 years' experience of compliance in the care sector, we are well aware that wading through the regulations and requirements is a time consuming and thankless task. We also know that it can be a costly exercise.
Our service was set up to share the load, at an affordable price. Allowing you to focus on the primary task of providing high quality care and support to your service users. Assured with the knowledge that the documents you will receive will be of high quality and can be amended at any time.
Our policy packs have all been written by experts, all of whom have extensive knowledge of the adult social care sector, including occupational experience in assessment, inspection and health and social care training.
We are excited to announce that we have now launched our packs for the Care Home sector. Care Homes can now have access to the same excellent standard of policies and procedures from just £74.95 a month.
If you would like to talk to us about our products, either contact us via hello@cqcexperts.com or visit us at stand E40 at the Residential and Home Care Show.