11 Mar 2022
Salutem are using Blink, an employee app, to better engage & retain their workforce

Blink is where Salutem employees go to access everything they need day-to-day. Blink links to policies, surveys, advance earnings, care management, e-learning and more.
How are Salutem tackling staff retention?
Salutem Care and Education is a leading care provider across England and Wales. They support over 1800 individuals living with learning disabilities, physical disabilities, mental health needs, behaviour that may challenge and autism.
With over 2,400 staff across 120 locations, effective communication was never going to be easy. When sending key strategies to staff, Salutem relied on sending emails reaching approximately half of the workforce. These updates would then be re-communicated to everyone else, making it tricky to ensure the right people saw the right information at the right time.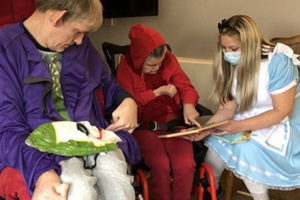 They needed a solution to communicate with every member of staff at the same time. They knew clear and far-reaching communication would ultimately lead to better outcomes for the individuals they support.
So, Salutem partnered with Blink, an employee app for frontline workers, to open up two-way communications, give everyone a voice, and better engage with their dispersed workforce.
Between August and December 2020, Salutem got 92% of their employees signed up and active on by sending out QR sign-up codes to employees' phones.
Today, Blink is where Salutem employees go to access everything they need day-to-day. Blink links to policies, surveys, advance earnings, care management, e-learning and more.
Having everything in one place saves time and makes their lives easier for all colleagues. Blink also helps everyone feel part of the Salutem community. By sharing stories across sites on Blink's newsfeed, local teams get the praise and recognition they deserve, boosting company morale and strengthening peer-to-peer connections. "The updates really make my day" and "I love going on Blink. It really makes it all worthwhile."
And these daily stories mean Salutem are never short of photos, updates and highlights that demonstrate how they support individuals to 'live their best lives. This boosts brand awareness and underpins their recruitment strategy. Candidates get an authentic look into just how rewarding a job at Salutem is.
Head of Marketing at Salutem, Suma Gill, summarises:
"Blink is a safe place for our staff to communicate, and it has eliminated the need for WhatsApp groups.
We also use Blink to support filling shifts and share vacancies.
Blink is so much more than a communication tool. It's brought everyone at Salutem together, encouraging friendships, familiarity and fun between teams and those we support.
Having the Salutem community on Blink has really supported us all to come together and get through the pandemic.
As a result, all our employees are far more engaged and feel part of the team and culture. This all naturally helps to retain our amazing colleagues and increase the quality of support provided."
About Blink
Blink software is the complete management solution for your frontline workforce that's easy-to-use and scales with your business.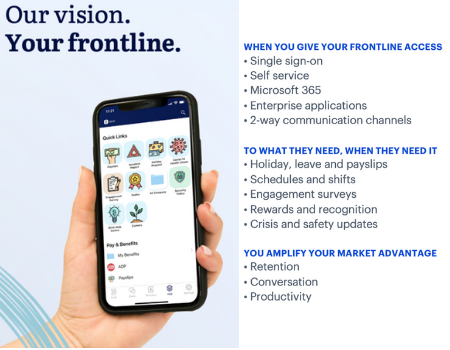 We help our social care customers automate rostering, digitise labour processes, and increase operational efficiency, so you reduce costs, avoid worker burnout and eliminate agency reliance.
Blink improves the employee experience in meaningful, everyday ways, giving employees mobile access to the communications applications they need to do their job and feel part of the company.
This creates a culture of productivity, retention and conversations, where the frontline is engaged, gives feedback and feels valued.
For more information check out Blink's website here.
OR contact our healthcare specialist, Holly Martyn-Smith: 07891647703 / holly@joinblink.com