11 Feb 2022
Winning the talent race through retention, conversations, and productivity

How Blink's helping care organisations…
Blink gives your front line workforce access to everything they need to focus on providing the best possible care.
We're helping leading care organisations across the world including Salutem Care, Dovehaven Care Homes and Elara Caring tackle challenges in 3 main areas:
Retention

Give people a voice
Share recognition, stories & best practices across the organisation
Create an inclusive & honest culture

Conversations

Open up 2-way conversations
Share company wide information – critical updates, values, priorities
Share available shifts to reduce reliance on agency staff

Productivity

Instant access to everything your people need – payslips, booking holiday, surveys, benefits & care management.
Digitalising paper-based processes
Increase adoption of systems & reduce stress on IT with SSO
Salutem are using Blink to better communicate & engage with their 3,000 employees. Over the pandemic John Godden (CEO) sent out daily video updates, helping lift morale and bring everyone together.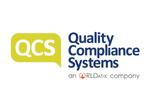 Today, Blink is the one place Salutem employees can go to access everything they need: payslips, surveys, advance earnings, referrals, care management and more. For Salutem carers, having all the systems they need in one place makes their lives easier.
You can hear more about John's experience with Blink here.
About Blink...
Blink software is the complete management solution for your frontline workforce that's easy-to-use and scales with your business. We help our social care customers automate rostering, digitise labour processes, and increase operational efficiency, helping you reduce costs, avoided worker burnout and eliminate agency reliance. And that's not all.
Blink improves the employee experience in meaningful, everyday ways, giving employees mobile access to the communications, applications they need to do their job and feel part of the company.
This creates a culture of productivity, retention, and conversations, where the frontline is engaged, gives feedback and feels valued.
At Blink our vision is a better everyday for every frontline worker.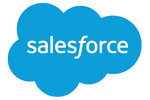 For more information check out Blink's website. Alternatively contact our care specialist on +44 (0)7891 647 703 or holly@joinblink.com